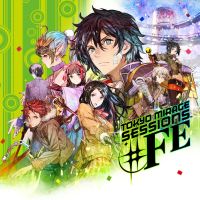 Tokyo Mirage Sessions ♯FE Encore
A jRPG title developed for Wii U console by studio Atlus and the Nintendo company. We play as a teenage boy named Itsuki Aoi, who accidentally becomes part of the talent agency Fortuna Entertainment.
RPG | TPP | fantasy | turn-based | crossover | jRPG | Nintendo exclusive titles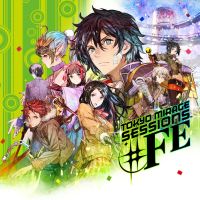 Tokyo Mirage Sessions #FE is an original jRPG game that takes players to modern Tokyo. The title is produced by Atlus studio and Nintendo. The game was announced for the first time in 2010. The ambitious project is a combination of two popular series, a strategic-tactical RPG Fire Emblem and a series of turn-based jRPG Shin Megami Tensei, whose most popular representatives are games from under the signboard. Persona. During the production process, the title has undergone a major evolution, eventually debuting in Japan in December 2015. At that time, he was met with great critical acclaim, but also with little interest on the part of the players themselves, which resulted in exceptionally low sales results.
Story
The main character Tokyo Mirage Sessions #FE is a teenage boy named Itsuki Aoi, who by accident becomes a member of the talent agency Fortuna Entertainment. Together with other characters he meets in the company, he tries to appear in the world of show-business. Soon it also gets intertwined with mysterious beings from another dimension, called Mirages, which imperceptibly attack our world, absorbing human energy called Performa. The protagonist and his allies are allied with several friendly Mirages, inspired by characters from the Fire Emblem series, who decide to help in the fight against the threat. Thanks to the established cooperation Itsuki is able to undergo a special transformation, thanks to which he can face the thieves of Performa.
Mechanics
The course of the game in Tokyo Mirage Sessions #FE is similar to that of the series Persona. During the game, players can travel through locations depicting the two districts of Tokyo - Shibuya and Harajuku. On the spot we meet with numerous independent figures, who have various side tasks for us. In addition, we also travel to another world, built in the form of labyrinths, designed in a style thematically related to the entertainment industry. Fights against opponents take place in turn-based mode in a separate arena. Team members have many types of attacks with magical properties, which we use when looking for weaknesses in defending enemies.
Technical issues
The Tokyo Mirage Sessions #FE graphics are extremely colorful and spectacular, despite the limitations imposed by the Wii U console. Also noteworthy is the music track with j-pop songs, composed especially with the title in mind.
Please let us know if you have any comments or suggestions regarding this description.
PEGI Rating