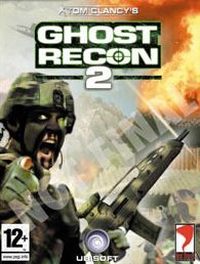 Tom Clancy's Ghost Recon 2
Tom Clancy's Ghost Recon 2 is the second installment of a series of tactical shootouts signed with the name of a well-known American writer. The action of the game was set in North Korea, where the title unit - the ghost - is sent to.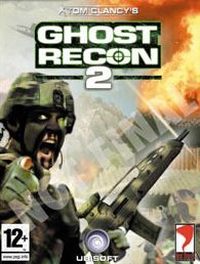 Game mode: single / multiplayer
A sequel to a tactical action game released in late 2001. The story in Tom Clancy's Ghost Recon 2 focuses on North Korea. One of the local generals has been intercepting food supplies sent by humanitarian organizations. Seeing the growing power of this soon-to-be warlord, China decides to stop sending weapons to this country. However, North Korea does not intend to give up, so they strike up a secret deal with Russia. Civilians start rioting as they have no means of living. At the same time the aforementioned general gains full control of the North Korean army. He blames China for the widespread poverty in his country and launches an invasion. Despite making the unofficial pact with North Korea, Russia remains inactive. While China manages to fend off initial attacks, they do not launch a counter-attack, fearing a nuclear offensive of the Russians. At this point, the Ghost squad steps in. Their task is to overthrow the Korean general through a series of missions.
Gameplay is not very different from what the veterans of the series are used to. You still command the titular squad of elite soldiers. You can make use of a wide arsenal of modern weapons and technologies, which help you stand up to numerous enemies, but a proper tactic is the key. You have to plan your every move and cannot afford to make mistakes. Over time, your soldiers develop their skills. Ghost Recon 2 further improved the already impressive AI from the previous game.
Most changes were made to audiovisuals. The authors have prepared a brand new setting. Some novel technologies were used, including ragdoll physics, multi-texturing, and dynamic lighting. Lighting physics is powered by the second generation of the popular Havok engine. UI went through some minor changes, becoming more accessible to less experienced players. Also, a new type of camera positioning was introduced – over-the-shoulder camera – letting you see your character's reactions. Additionally, the game offers several online modes.
PEGI Rating
System requirements
Sony PlayStation 2
Uses: Network Adaptor, link-cable
Microsoft Xbox
Uses: Xbox Live!, link-cable + additionally (XBOX): link-cable