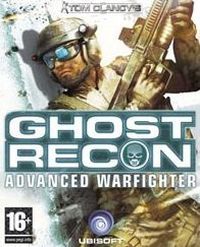 Tom Clancy's Ghost Recon: Advanced Warfighter
The third part of the series of tactical action games, created in the Red Storm team under the supervision of the popular writer of sensational novels - Tom Clancy. The action of this production takes place in 2013 in Mexico City.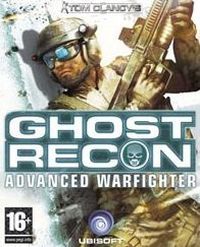 Game mode: single / multiplayer
Multiplayer mode: local network / Internet
The third installment of tactical action game series created in Red Storm Studios with Tom Clancy – a famous thriller writer – as a consultant. The game is set in 2013 in Mexico City. During a summit with leaders of USA, Mexico, and Canada, Mexican rebels kidnap the American president. As a member of the "Ghosts" squad you are sent in the heat of the conflict raging in Mexico City in order to restore peace and save the leader of the world's biggest military power.
This game is another realistic combat simulation set in the urban environment. This means that you cannot just run forward killing everyone in sight, as such tactics would quickly end up with wiping out your entire squad. You have to carefully plan your actions, use environmental covers, and give orders according to what is happening on the battlefield – attack, retreat, flank, change position, etc. The game has advanced artificial intelligence, therefore, computer-controlled soldiers behave rationally – when under fire, soldiers from both sides look for cover, communicate with one another, etc.
The American army uses an advanced military system (Integrated Warfighter System – abbreviated IWS), combining modern weapons and various electronic gadgets, e.g. allowing for satellite communication. Its key element is the helmet packed with advanced technology. The action is presented in third person perspective (over the shoulder view), and there is a clear, nondisruptive HUD on the screen (helmet systems), showing key battlefield information in the corners. It also allows for quick communication with squad members, calling in reinforcements, air strikes or artillery bombing, as well as seeing the view from helmets of your soldiers, and watching video links.
Tom Clancy's Ghost Recon: Advanced Warfighter uses new game engine, allowing for higher resolution of textures, more advanced lighting and particle effects. The game also sports more realistic physics engine. It is worth noting that there are no loading freezes between parts of locations, as each one of them comprises a whole. All cut-scenes use in-game engine.
Similar games:
PEGI Rating
System requirements
Microsoft Xbox
Uses: Xbox Live
PC / Windows
Recommended: Pentium 4 2.8 GHz, 1 GB RAM, graphic card 256MB (Geforce 6600 or better), 5 GB HDD, Windows 2000/XP
Sony PlayStation 2
Uses: memory card 8 MB, Network Adaptor
Nintendo GameCube
Uses: memory card
Microsoft Xbox 360
Uses: Xbox Live