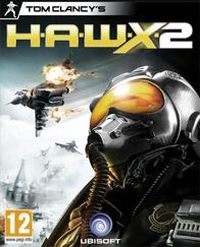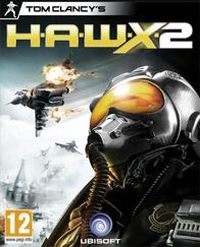 Tom Clancy's H.A.W.X. 2
Tom Clancy's HAWX 2
Tom Clancy's H.A.W.X. 2 is the second installment of the aeronautical arcade game by the Romanian developer studio of Ubisoft. Players sit at the helm of modern fighters (including F-22, Su-27, Harrier and Eurofighetr) and take part in heavenly battles.
Tom Clancy's H.A.W.X. 2
Release Date
Tom Clancy's H.A.W.X. 2 is a sequel to a well-received (over 2 million copies sold) arcade flight game, signed with the name of a famous American thriller writer. In the game you sit inside the cockpit of modern fighter and engage in aerial battles. The game was developed by a Romanian branch of Ubisoft Studios in Bucharest.
The story of Tom Clancy's H.A.W.X. 2 revolves around three nuclear warheads stolen by separatists from the arsenal of Russia and a coup organized to take power in the country by the ultra-nationalists. You play as three pilots from different sides of this conflict. Most of the time you play as an American, flying around in A-10, F-15, F-16, F-18, or the stealthy F-22. As a Russian you sit inside the cockpit of Su-27 or MiG-29, and as a RAF soldier you get to steer Harrier and Eurofighter. From the beginning of the campaign you have access only to several planes. In order to fly more advanced machines, you have purchase them for special tokens earned for in-game progress.
When it comes to game mechanics, Tom Clancy's H.A.W.X. 2 is purely arcade and has little in common with flight simulators. The most important thing here is not realism, but dynamic, spectacular action. Compared with the first game, this one features many significant innovations, including new types of missions. These include escape with no weapons on board, having to keep a certain height or staying inside the range of a SAM shield. There are also missions in which you control an unmanned aerial vehicle and gather intel on the enemy. Further changes regard gameplay. In the original game most of aerial battles were fought over a large distance, which only required marking a target and firing off missiles. This time players take part in circular combat, which, although goes against realism, is more engaging. The gameplay is also enriched with difficult aerial tanking sequences. Besides, almost every mission starts with a takeoff (both from ground airports and carriers – at times while under heavy enemy fire) and ends with landing. Missions in which you are flying all the time are a minority.
The game offers both single and multiplayer. What is more, the campaign can be completed either solo or in a three-people co-op. The game automatically adjusts difficulty to the number of players, so that it was not too easy. There are also large improvements in multiplayer itself. In the first game aerial fights with other players may have been flashy, but also tedious after some time. This time the game sports team modes, which require cooperation between players. Moreover, the land areas are dotted with anti-aircraft weapons and buildings. Bombing these targets is rewarded with experience points, which can be spent on better planes.
There were also some changes made to the graphic engine. Maps have up to 130 square kilometers and are even more detailed. You can switch camera between from behind the plane (for arcade games lovers), and from the inside. The latter enriches the atmosphere and provides a little realism.
Game mode: single / multiplayer Multiplayer mode: Internet Player counter: 1 - 8
Media type: 1 DVD
User score: 8,3 / 10 based on 717 votes.
Pre-release expectations: 8.5 / 10 based on 229 votes.
PEGI rating Tom Clancy's H.A.W.X. 2
Tom Clancy's H.A.W.X. 2 System requirements
Recommended:
Pentium IV 3 GHz
1 GB RAM
graphic card 128 MB (GeForce 6800 or better)
9 GB HDD
Windows XP/Vista/7