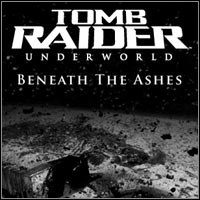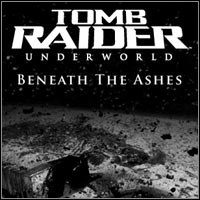 Tomb Raider: Underworld - Beneath the Ashes
X360
A DLC pack for Tomb Raider: Underworld, an installment in one of the most popular arcade game series of all time. Beneath the Ashes is centered on a previously unknown adventure of Lara Croft.
This is Tomb Raider: Underworld expansion pack.
Tomb Raider: Underworld - Beneath the Ashes

Release Date X360

24February2009
developer: Crystal Dynamics publisher: Square Enix Official website

game language: English
Tomb Raider: Underworld – Beneath the Ashes is the first DLC pack to the eight installment in the Tomb Raider series. It was produced by Crystal Dynamics, the developer of the core game as well as several other titles in the franchise (Tomb Raider: Legend, Tomb Raider: Anniversary) and many other games (Gex, Pandemonium).
Story
Beneath the Ashes is focused on a previously unknown adventure of the most famous archaeologist in the history of video games. This time Lara Croft discovers an entrance to underground tunnels located underneath her ruined mansion. In this maze, full of crypts and caves, Lara's father has hidden a source of immense power — an artifact which allows its wielder to summon undead creatures and control them with words.
Of course, those mysterious medieval dungeons are full of treasures, monsters, and traps. The DLC, however, focuses mostly on the use of logic and skill to solve demanding puzzles, as well as on exploration, which is usually carried out with the help of various pieces of Lara's equipment (e.g. a grappling hook). You can stumble upon hostile bats, spiders and undead beasts, but combat only happens occasionally.
According to the producers, this extra scenario adds 3–6 hours of gameplay to the core game. Apart from the chance to explore a previously unknown location, you also get six special outfits and 125 Achievement points in total. The game has been developed with great attention to detail; the graphics show an interesting environment and are done as well as other elements of the game.
Game mode: single player
User score: 7,9 / 10 based on 49 votes.
PEGI rating Tomb Raider: Underworld - Beneath the Ashes