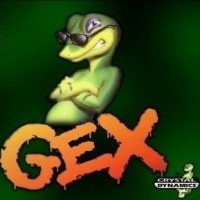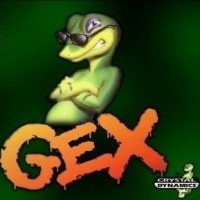 GEX
Classic side-scroll platformer, in which we play the role of a nice lizard from the family of geckons. Our hero is dragged into the TV by the sinister Reza, who has captured the media world and wants to gain power over the world with his help.
Arcade | platform | 2D | side-scroll | PSOne Classics
GEX is a classic 2D platformer developed by Crystal Dynamics, which previously dealt mainly with games on 3DO console. The game was originally developed for this platform but was quickly converted to Sony PlayStation, SEGA Saturn and PC.
Plot
The protagonist is a gecko living in Hawaii who, as a result of personal experiences, became addicted to television. During one of the screenings, Gex swallows a flying fly without realizing that it is a miniature transmitter. A moment later, our protagonist is pulled into the TV, where he meets the sinister Rez. He has taken control of the media and wants to gain power over the world by making Gex his mascot.
In order to get out of the trap, the gecko has to travel through a number of virtual worlds inspired by different film genres. We will visit the world of horror (The Cemetery), animation (New Toonland), adventure films (Jungle Isle) or action films (Kung Fuville). In each of the stages, the hero's task is to find TV remote controllers that will open a gate to the next level. In addition, if he finds all parts of the special remote control, he will unlock the hidden bonus world (Planet X).
Mechanics
The game is a classic side-scroller. The hero is observed from the side - he runs, jumps, climbs on the walls and uses his tongue to collect various power-ups. Gex must also face a number of different bosses, such as Morphina, The Flatulator, Sun Snake and Toxic Turtle. In combat, Gex uses his extraordinary dexterity and strength of his tail. Unlike the original version from the 3DO console, we can't save the game. We gain access to the levels by entering passwords, and in case of failure, we must start the whole stage from the beginning.
Game mode: single player
Age restrictions GEX: 12+
GEX System requirements
Minimum:
Pentium 75 MHz
8 MB RAM
10 MB HDD
Windows 95/98
Uses:
PlayStation Network
Uses:
PlayStation Network
Uses:
PlayStation Network