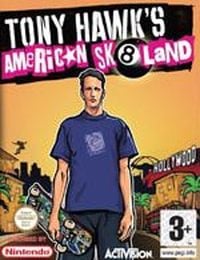 Tony Hawk's American Sk8land
Tony Hawk's American Sk8land is another part of a popular series of virtual skateboard simulations, named after the American skateboard master.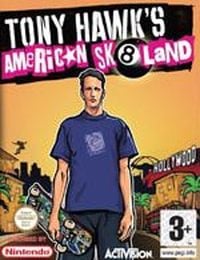 Game mode: single / multiplayer
Tony Hawk's American Sk8Land brings the skating action to the Nintendo DS. Skate around a massive, interconnected world featuring areas like Hollywood, East LA, Beverly Hills, and more. Use the touch screen to create your own custom graphics, access special tricks and play the freak out! game to recover some of your lost combo score. The microphone feature allows you to record your own quip that can play during special tricks, bails and other events. Through story mode you'll earn cash to buy skate pieces and create your own skatepark layout (hundreds of combinations possible). Classic mode provides 70 plus objectives in addition to the 100 plus story mode objectives.
The first-ever portable Head-to-Head online Tony Hawk game! Access the http://www.american-sk8land.com/ community to view Global High Scores and Statistics, upload your best scores and see how you fared against the best Tony Hawk players in the world! Free Wi-Fi play at selected hotspots across the globe.
Similar games:
PEGI Rating
System requirements
Nintendo DS
Uses: Nintendo Wi-Fi Connection
Game Boy Advance
Uses: link-cable + additionally (GBA): link-cable