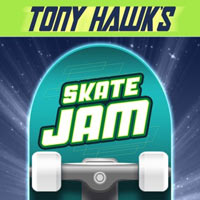 Tony Hawk's Skate Jam
A skateboard simulator, signed by the name of the title skateboarding legend. At Tony Hawk's Skate Jam we visit various skateparks, where we perform spectacular tricks and face increasing challenges. As we progress, we develop our player, gradually climbing up the career ladder.
Arcade | TPP | play for free | skateboard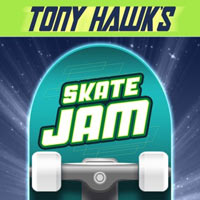 Tony Hawk's Skate Jam is an arcade skateboard simulator developed by the American Maple Media studio - the team whose portfolio includes, among other titles, the genre-related Skateboard Party series. This title is distributed in a free model with microtransactions (free-to-play). Interestingly enough, this is the first production signed with the name of the famous Tony Hawk (who is a real skateboarding legend), which was not published by Activision.
Mechanics
As in the popular Tony Hawk's Pro Skater series, in Tony Hawk's Skate Jam the action is shown from the third person perspective (TPP). During the game players assume the role of a noob learning how to skate under the eye of the master himself. The game puts at our disposal various skateparks with various tasks to be completed. The latter require, for example, to score a certain number of points, to get to a specific place or to perform a chosen trick. Combining tricks into spectacular combinations maximizes our score and loads the "Hawk Meter" bar, filling of which results in transformation into Tony Hawk.
With time we gain new fans, advance to the next levels of experience (expanding the attributes of our player), and also gain the opportunity to take part in more and more prestigious tournaments. In addition, as we progress, we unlock skateboards differentiated in terms of appearance and statistics.
Game modes
In addition to the career mode in Tony Hawk's Skate Jam we will find tournaments that are a substitute for multiplayer competition. Players earn points and those who collect the most of them within a week will receive valuable prizes.
Technical aspects
Tony Hawk's Skate Jam has decent-quality 3D visuals. The game features a soundtrack consisting of songs by bands such as Interpol, Cold Cave, Frontside and Honduras.
Similar games:
Age Rating
age requirements: everyone