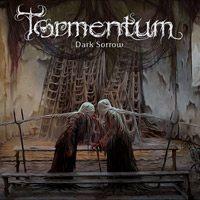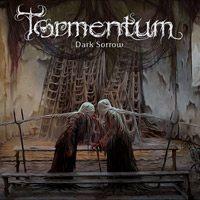 Tormentum: Dark Sorrow
A classic 2D point-and-click adventure game with extremely characteristic visuals inspired by such artists as H.R. Giger and Zdzislaw Beksinski. This is a debut project by the Polish three-man studio OhNoo.
Adventure | fantasy | point-and-click | 2D | Polish
Published for PC, AND and iOS, Tormentum: Dark Sorrow is a classic point-and-click adventure developed by OhNoo studio from Poland. This title was founded by an IndieGoGo campaign.
Plot
You assume the role of a nameless hero travelling through the world from the borders of dreams and nightmares. He does not know who he is and how he ended up in such a bizarre place. The only memory he has concern an image of a hill on top of which stands a sculpture of an extraordinary forest made of gigantic, human hands. During his travels, the protagonist gradually learns the truth about himself and the reality he is in. The partially non-linear story regularly forces the player to make difficult moral choices. After four or five hours of playing, those decisions will lead the player to one of a few alternative endings.
Mechanics
Tormentum: Dark Sorrow is a classic point-and-click adventure, so you mainly explore locations, chat with NPCs, and solve puzzles. The latter are based on an ingenious way of using the items you find and controlling various machines. During the campaign, you visit three lands, each of different architecture, atmosphere, inhabitants, and logic challenges.
Technical aspects
The visuals of Tormentum: Dark Sorrow for PC, AND and iOS really stand out. The locations and characters are very detailed and have a disturbing style inspired by such artists as Zdzislaw Beksinski and H.R. Giger.
Game mode: single player
App size:
User score: 5,1 / 10 based on 173 votes.
Age restrictions Tormentum: Dark Sorrow: 12+
Tormentum: Dark Sorrow System requirements
Minimum:
Intel Core 2 Duo 2 GHz/AMD Athlon X2 2.2 GHz
2 GB RAM
graphic card 512 MB GeForce 8800 GT or better
500 MB HDD
Windows XP/Vista/7/8
Recommended:
Intel Core 2 Duo 2.2 GHz/AMD Athlon X2 2.4 GHz
2 GB RAM
graphic card 512 MB GeForce 8800 GT or better
500 MB HDD
Windows XP/Vista/7/8