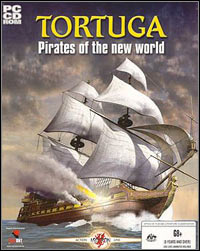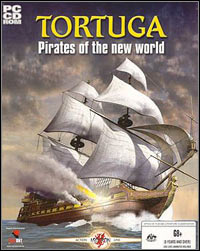 Tortuga: Age of Piracy
PC
Tortuga: Age of Piracy is an adventurous action game and at the same time an extensive maritime simulation taking place during the reign of powerful sailing ships flying the flag of the "skull", prepared by the Ascaron team (creators of Port Royale, among others).
Tortuga: Age of Piracy

Release Date PC

17October2003
developer: Ascaron Software publisher: Ascaron Software Official website

game language: English
Experience the huge world of Tortuga, with its 16 very different scenarios either as a buccaneer in service of his Majesty or as a feared pirate. Your riches will expand through successful piracy, theft of ships, plundering of towns or completion of missions from the town governments.
But make haste, and be wary of the treachery and mutiny that can reduce all of that to nothing.
The entire game world is filled with traders, pirates and buccaneers, as well as huge transport convoys. All you have to do is select the right targets and adversaries. Be careful though, lest the hunter become the hunted…
Key Features
* Quick Game Start and Tutorial for the novice sea farer!
* 16 huge scenarios - 4 nations and 4 period settings.
* Open-ended World: Decide your own destiny! Pursue the mission goals or take the action into your own hands.
* Unlock extra game options as you progress.
* 5 difficulty settings defined by which nation you are playing and in what time period.
* Vast, gloriously detailed game world spanning 60 towns of the English, Spanish, French and Dutch nations.
* Missions ranging from hunting pirates to besieging towns.
* 14 different ship types ranging from the Sloop to the mighty Ship of the Line.
* Sea Battles are fought using a real-time 3D engine
* Resolutions include 1024x768 or 1280x1024
Last updated on 10 December 2007
Game mode: single player
Media type: 1 CD
User score: 8,6 / 10 based on 1212 votes.
PEGI rating Tortuga: Age of Piracy
Tortuga: Age of Piracy System requirements
Recommended:
Pentium III 900MHz
128MB RAM
32MB graphic card
500 MB HDD