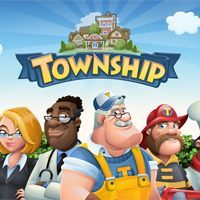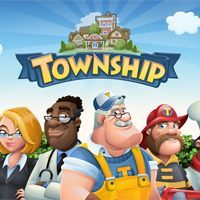 Township
City builder strategy game, created by Playrix Games team for mobile devices. The player's task is to build a prosperous city, take care of the needs of its inhabitants and provide appropriate technological facilities for its proper functioning and development.
Strategy | Economic | 2D | indie games | city builder
Township is a city builder strategy game created by the team at Playrix Games. The title was created with mobile devices in mind and was released on iOS and Android mobile devices. The title is distributed in a free to play model with microtransactions.
Mechanics
In Township the player's task is to create a prosperous city from scratch. The core of the game is, therefore, to expand and settle on new territories, construct public buildings (such as cinemas and restaurants), the provide appropriate technological facilities through the construction of factories or even cultivate the land and mine resources - interestingly, the latter also hide valuable artifacts.
In addition, during the game we open a zoo, which we fill with selected animals from all over the world, as well as diversify the urban landscape with the desired decorations - we have at our disposal, among other things, the Statue of Liberty or the famous Big Ben tower. An important element of the game is trade with other metropolises - the sale of surplus goods provides the means necessary to purchase goods that are difficult to access.
Technical aspects
Township is characterized by an eye-catching visuals. The game takes place in a two-dimensional environment, and the individual elements are presented in a colorful cartoonish style. Due to the fact that game focuses on the social aspect, integration with Facebook and Google+ enables us to invite our friends to play.
Game mode: single player
App size:
Age restrictions Township: Good for all ages.
Township System requirements
Additional information:
Internet connection is required.
Additional information:
Internet connection is required.