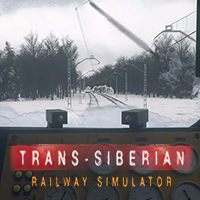 Trans-Siberian Railway Simulator
PC
A simulation game enriched with elements taken from adventure action games and survival productions. While playing in the Trans-Siberian Railway Simulator, we sit at the helm of the Trans-Siberian Railway, facing various complications along the way.
Simulation | FPP | trains | survival | Polish | machines and equipment | action adventure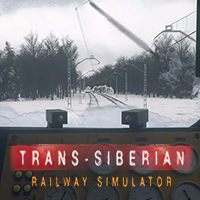 game release date for PC:
July2020
Trans-Siberian Railway Simulator is an imaginative simulation game, enriched with survival and action adventure elements. The game was developed by Pentacle studio and published by PlayWay.
Plot
In Trans-Siberian Railway Simulator players assume the role of a driver traveling along the longest railway line in the world - the titular Trans-Siberian Railway. Along the way, the train operator has to face numerous problems, which sometimes turn the journey into a real struggle for survival.
Mechanics
In Trans-Siberian Railway Simulator the action is shown from the first person perspective (FPP). The predominant element of the game is the train crew. The authors put at our disposal the entire line-up, headed by a locomotive and its fully functional cockpit. From time to time, the peaceful journey is disturbed by both external and internal factors. The former ones include fallen trees blocking the road or even changing weather conditions. The latter comprise a faulty engine or seemingly prosaic problems such as broken window glass pane.
When leaving the safe cabin (for example, to remove an obstacle on the track or to find the raw materials on which the crafting system is based), players should stay vigilant. The game has a living ecosystem - the predators perceive the protagonist as an easy prey and they will not hesitate to attack; another threat is posed by the dangerous people lurking in the Russian wilderness. In extremely dangerous situations, there is nothing else to do but to use your tools as weapons, such as a French key or... a chain saw.
Technical aspects
Trans-Siberian Railway Simulator features decent-quality 3D visuals. Noteworthy are the picturesque and diverse landscapes and the detailed train model.

Expectations: 8.5 / 10 calculated out of 12 players' votes.
System requirements
PC / Windows
Recommended: Intel Core i7-3770 3.4 GHz / AMD FX-8350 4.0 GHz, 16 GB RAM, graphic card 4 GB GeForce GTX 770 / Radeon R9 290 or better, 18 GB HDD, Windows 7/8/8.1/10 64-bit
Minimum: Intel Core i5-2500K 3.3 GHz / AMD Phenom II X4 940 3.0 GHz, 6 GB RAM, graphic card 2 GB GeForce GTX 660 / Radeon HD 7870 or better, 18 GB HDD, Windows 7/8/8.1/10 64-bit