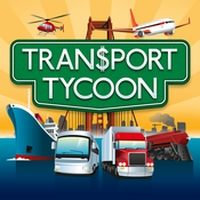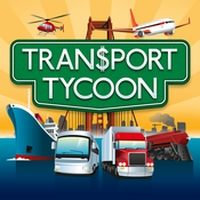 Transport Tycoon (2013)
Transport Tycoon is an Android-based mobile economic strategy. It allows you to play the role of president of a transport company operating from 1930-2030. Our task is to earn money, develop the company and mock the competition market.
Transport Tycoon, released on AND and iOS, is an economy strategy developed by 31x Limited. It is a heavily reworked version of the PC classic published in 1994 under the same title. The mobile version was under the care of the author of the original - Chris Sawyer.
Mechanics
In Transport Tycoon, we play as a president of a company specializing in organizing the transport of goods. The action begins in 1930 and lasts until 2030. Players mainly invest in road, rail, sea and air transport. Each of them has different advantages and disadvantages which need to be properly exploited by taking into account the situation on the map. All of this is managed by a complex economic system - making profits require a lot of intellectual effort.
The game offers a large variety of gameplay elements. Available maps can consist of forests, deserts, mountains, valleys or islands. The whole world is subject to dynamic simulation - the seasons are changing, urban industries are created and developed. In business, we can use more than 150 types of machines, and all of them can be modified to a large extent.
Transport Tycoon has 49 scenarios offering carefully designed maps, business conditions and objectives. Many of them are based on authentic events and situations that took place in Europe and the United States in the 20th century. An additional attraction is the sophisticated artificial intelligence controlling our virtual rivals.
The game is extremely complex - there are only a few productions on the mobile market that can be compared to it. However, the easy-to-read interface allows you to easily control a huge business and get quick access to the data you need.
Game mode: single player
App size:
Age restrictions Transport Tycoon (2013): Good for all ages.