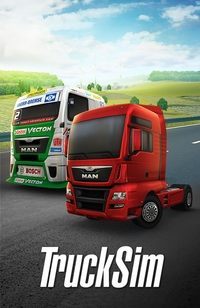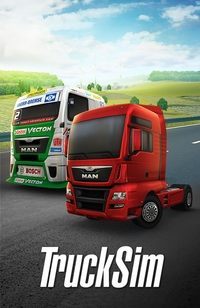 TruckSimulation 16
TruckSim
Developed by experts at the truck simulation genre, British studio Astragon Software, TruckSim is a truck simulator that bears heavy resemblance to such PC hit series as Euro Truck Simulator or 18 Wheels of Steel.
Simulation | Economic | truck
TruckSim is a truck simulation game designed for AND and iOS. The title was developed by Astragon Entartainment. This is a premium mobile game, which means it has no microtransactions system.
Gameplay
TruckSim, released on AND and iOS, lets you try out a career of a professional driver and an owner of a transit company. The game is set in the Western and Central Europe, offering thousands kilometers of roads and twenty well-known cities. What's worth mentioning, all these are based on actual roadmaps. The world has an open structure, which means you are free to take any route you like.
The game lets you sit behind the wheel of seven different trucks. TruckSim was designed as a simulator, which means that the driving physics are realistic and each truck behaves a bit differently. While playing you can use several different views, including an inside camera.
The gameplay focuses on transporting merchandise between cities. You can make use of seven different semi-trailers designed for specific types of cargo. The game is also enriched with a strategic layer, letting you manage your company. Your responsibilities include hiring drivers, branching out the company to other cities, and carefully managing the budget so as to keep a healthy balance between income and spending.
Technology
TruckSim for AND and iOS looks very decent – 3D graphics may not be overly detailed, due to the world's open structure, but it was designed with a great care, which positively contributes to the overall experience.
Game mode: single player
App size:
Age restrictions TruckSimulation 16: Good for all ages.