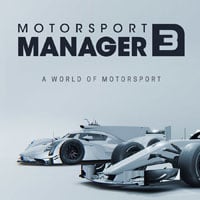 Motorsport Manager Mobile 3
A strategy game, in which we play the role of racing team manager. We make all decisions - from personal, through those related to the development of vehicles, to the strategy and tactics for the season and race.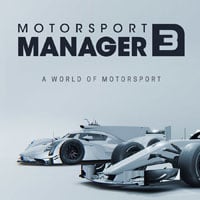 Motorsport Manager Mobile 3 is the next installment of the economic strategy cycle in which we manage the racing team. We lead our team through the levels of sports career, up to the World Motorsport Championship (the equivalent of Formula 1). Playsport Games studio is responsible for creating this production.
Mechanics
The basis of the game in Motorsport Manager Mobile 3 is team management. Our competencies include hiring drivers (each described with a few statistics) and technicians, financial management, expansion of the headquarters (this affects the various aspects of the game), looking for sponsors, as well as developing new technologies and taking care of the proper condition and settings of the cars (appropriate for the race). We even have the ability to design individual machine components by hand – we then decide on the components and appearance. The quality of the changes depends on the skills of our engineers.
The production of Playsport Games is a good representation of the changing situation in the racing world – rivals improve their performance or fall into stagnation and lose their position, giving way to other, ambitious teams, climbing along the career ladder. During the races, the player's task is to determine the tactics for the driver and the strategy for the pit-stops. Sometimes we also have to make sudden decisions, for example by changing the weather.
The third part of the series introduces several new leagues (including GT and Endurance competitions), as well as a number of new tracks, located in the Principality of Monaco. A new feature is also a system of influence – it allows us to build a media image (mainly through contracts with large sponsors) and may influence whether we will be able to sign a contract with a promising driver.
Game modes
Motorsport Manager Mobile 3 has a single player mode only.
Technical aspects
Motorsport Manager Mobile 3 has a fairly simple graphic design that combines 2D and 3D elements. Most of the time we look mainly at the statistics screens, but during the races we see nicely designed three-dimensional boards and – of course – models of cars racing on them.
Similar games:
Age Rating
age requirements: 12+