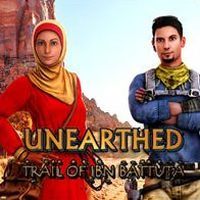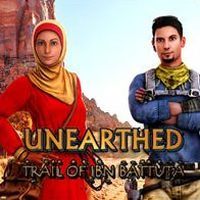 Unearthed: Trail of Ibn Battuta
Unearthed: Trail of Ibn Battuta is an action game with arcade elements. Players have the opportunity to embody the adventurer Faris Jawad and follow the famous 14th-century traveller.
Unearthed: Trail of Ibn Battuta is the first game of Semaphore from Saudi Arabia. The developers have decided to take advantage of the historical richness of the countries of the Middle East by including references to authentic characters and facts. The game was inspired by the Uncharted series, e.g. a third-person perspective, numerous arcade elements and cinematic shots.
Plot
The main characters of the game are the adventurer Faris Jawad and his sister, archaeologist Dania. They follow the 14th-century Arab traveler Ibn Battuta and set off on a dangerous journey through the Moroccan mountains, the port of Alexandria, the narrow streets of Damascus and the Dubai metropolis. Their plans are being thwarted by a military warlord, an arms dealer and a rich antique smuggler.
Mechanics
Unearthed: Trail of Ibn Battuta is difficult to categorize. The work of Semaphore studio has elements characteristic for action games, arcade, platforming, and even shooters or fighting games. The developers tried to ensure that the plot of the main campaign - designed exclusively for a single player - is full of surprising twists and has a great dynamism.
Technical aspects
The game uses the Unity engine, the main advantage of which is the ability to easily adapt to different hardware platforms. However, this has its consequences in the quality of the visuals, which stands out from the standards set by, e.g. the Uncharted series.
Last updated on 28 June 2011
Game mode: single player
User score: 6.3 / 10 based on 680 votes.
Pre-release expectations: 4.5 / 10 based on 290 votes.
Age restrictions Unearthed: Trail of Ibn Battuta: Good for all ages.