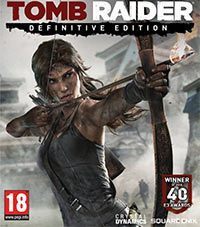 Tomb Raider
The tenth iteration of adventures of Lara Croft, released as a reboot of the original, cult action-adventure series - Tomb Raider. The game was developed by Crystal Dynamics Studios under the auspices of Eidos Montreal.
Action | TPP | multiplayer | TPS | crafting | action adventure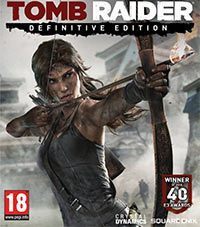 Game mode: single / multiplayer
Multiplayer mode: Internet
"Tomb Raider" is the latest installment of the classic action series game spiced with adventure elements. The game was developed by Crystal Dynamics, the same one that created three previous parts i.e. "Anniversary", "Legend" and "Underworld".
This game is a series reboot so you play as young Lara Croft before she became the famous adventurer. Powerful storm damages Lara's research vessel and our heroine lands on a mysterious island near the coast of Japan. The player's task is to survive in wild and hostile environment.
This time Lara is both the hunter and the prey. This aspect is stressed owing to new brutal combat mechanics and various applications for available weapons, i.e. a bow. To survive, players must use everything they have at hand, while found ropes, hooks and machetes may be essential when exploring the game world. Additional feature is a new movement system enabling for almost any possible move that only comes to the player's mind. "Tomb Raider" series has been renowned for its platform game elements and the latest installment significantly raises the bar in this regard.
"Tomb Raider" breaks the linearity of its predecessors and offers large, open and constantly changing world divided into a number of smaller sites unlocked as the player progresses. A new feature, i.e. character development through the distribution of skill points and the ability to create objects of different elements the players find during the exploration of the island has been introduced. For the purpose of the series reboot, the developers decided to quit the automatic aiming system and replace it with a completely new one, forcing player to aim at the enemies and fire.
The game runs on Crystal Engine offering breathtaking views, high-resolution textures and detailed character models. Moreover, animation has been improved just as physics engine.
PEGI Rating
System requirements
PC / Windows
Recommended: Core i5 2.66 GHz, 1 GB RAM (4 GB RAM - Vista/7), graphic card 1 GB (GeForce GTX 480 or better), 10 GB HDD, Windows XP/Vista/7/8