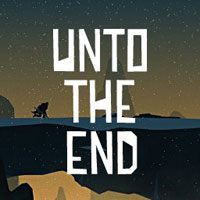 Unto the End is a brutal 2D platformer. The game was produced by 2 Ton Studios studio and released by Digital Uppercut.
Story
The game is set in a gloomy fantasy land inspired by Nordic mythology. Unto the End tells the story of a warrior whose whole family was murdered by an intelligent beast. The hero miraculously survived her attack and when he regained his strength, he set off on an expedition for revenge.
Mechanics
Unto the End offers single player mode only. Most of the game elements are characteristic for two-dimensional platformers. While playing, it will smuggle to the right side of the screen, we avoid traps and solve occasional riddles. What distinguishes a production from most titles of this genre is the combat system.
The authors have prepared an extensive sword fighting mechanics. Thoughtless chopping quickly ends in death for us. You need to select the right moments of attack, evade, evade the attacks of enemies and make full use of the various fencing techniques that are in the hero's repertoire. Each type of opponent uses a different tactic; the next variety is the clash with the powerful bosses.
Technical issues
Unto the End offers an attractive graphic design, which is made in a very aesthetic 2D. The authors have opted for an eye-catching graphic style full of dimmed colours, while the monumental shots of the landscape harmonise with the harsh climate of a fictional world.
Please let us know if you have any comments or suggestions regarding this description.