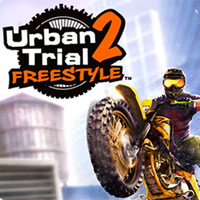 Urban Trial Freestyle 2
3DS
Urban Trial Freestyle 2 is a sequel to the well-received arcade game developed by the Polish studio Teyon Games and published by Tate Multimedia. Like in the series' previous installment, we play as a biker stuntman who beats various obstacle courses.
Arcade | motorbike | stunt | Polish | Nintendo exclusive titles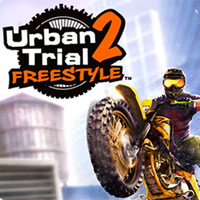 game language: English
game release date for 3DS:
20April2017
Urban Trial Freestyle 2 is a continuation of a warmly acclaimed arcade game created by the Polish studio Teyon Games - its release was taken over by Tate Multimedia. The title appeared on the 3DS platform.
Mechanics
As in the previous part of the series, in Urban Trial Freestyle 2 the action is presented from the side. The player takes on the role of a stuntman, a motorcyclist overcoming successive obstacle courses, located in five different locations. The competition takes place on the roofs of skyscrapers, on the streets filled with ramps and jumps, or even on the suburbs. In exchange for further successes, as well as collecting power-ups scattered on the routes, we obtain funds necessary to modify the appearance and parameters of our motorcycle.
Game modes
W Urban Trial Freestyle 2 There are several variants of the game waiting to be tested. In Stunt Mode, our goal is to make the highest possible jumps or score as many points as possible for performing breakneck evolutions. In addition, Time Attack is waiting for the check, where we have to reach the finish line in the shortest possible time. Although the game lacks a classic multiplayer, built-in network options allow you to both compare your achievements with the results achieved by other players, and to share your own track projects, developed with the help of an integrated editor.
Technical issues
Urban Trial Freestyle 2 can be liked because of its nice graphic design - the production makes good use of the capabilities of the 3DS platform. Domestic stuntmen should also like the rock soundtrack, encouraging them to fight for victory.
Please let us know if you have any comments or suggestions regarding this description.
Similar games:

Urban Trial Freestyle
Age Rating
age requirements: everyone