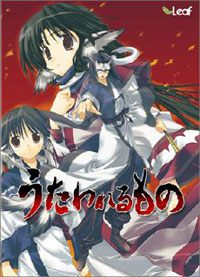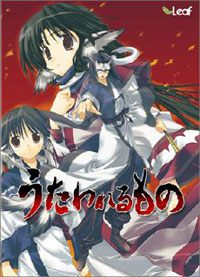 Utawarerumono
A combination of tactical RPG and visual novel. Players take on the role of a masked man suffering from amnesia, who ends up in a small village. He soon becomes the leader of a rebellion aimed at overthrowing the regime of the evil emperor.
RPG | fantasy | Isometric view | tactical | 2D | visual novel | jRPG | erotic games
Utawarerumono on PC, PS2 and PSP is a mix of tactical RPG and a visual novel adventure game, set in a world inspired by the art and culture of the Ainu people, historically inhabiting northern Japan. The game was developed by Leaf and Aquaplus. These developers are well known among visual novel fans and have produced many popular series, such as To Heart, Tears to Tiara and White Album. The original PC edition of the title contained scenes and erotic scripts, which were removed in all its console ports. Utawarerumono has also seen two sequels (Utawarerumono: Mask of Deception and Utawarerumono: Mask of Truth), released on PlayStation 4 and PS Vita, as well as comic book adaptations, anime series and radio plays.
Plot
Utawarerumono takes players into a fantastical world based on medieval Japan. The main character of the title is a masked man named Hakuoro. When the man was wounded, he was found by two young girls who were brought up by a grandmother in a small village. The protagonist suffers from amnesia and cannot remember where he came from or where he was going. After spending a long time in the settlement, he discovers that its inhabitants suffer from the oppressive rule of the emperor, who controls the whole region. Unable to come to terms with the situation, Hakuoro organizes a resistance movement and then a military campaign to overthrow the cruel ruler and create a new and just state. In creating the world of Utawarerumono, the scriptwriters were inspired by the culture of the Ainu people living on the Japanese island of Hokkaido and the southern part of the Sakhalin peninsula. These influences can be seen in, e.g. the costumes worn by the heroes and in the names of different geographical locations.
Mechanics
For most of the time, Utawarerumono remains a typical visual novel. However, adventure segments are interrupted by turn-based tactical battles. Each character who executes the orders of the main hero is described by a series of classic statistics known from RPG productions. Between missions, we also have a chance to change our equipment and develop special skills. Battles take place on maps, presented in isometric projection, separated by grids on which units move.
Technical aspects
The battles of Utawarerumono are presented on two-dimensional maps, on which sprites of our characters and opponents move. All dialogues have voice overs done by professional actors.
Game mode: single player
Age restrictions Utawarerumono: 18+