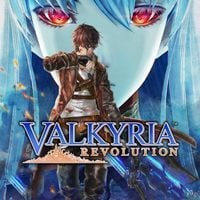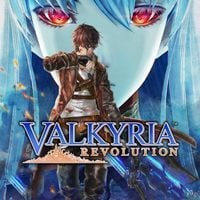 Valkyria Revolution
Valkyria: Azure Revolution
The fourth major installment of Valkyria Chronicles, a popular jRPG series developed by Media Vision.
RPG | TPP | fantasy | science fiction | jRPG
Valkyria Revolution (known in Japan as Valkyria: Azure Revolution) is the fourth fully-fledged installment of Valkyria Chronicles, a popular series of turn-based RPGs. The game was developed by Media Vision, responsible for titles such as The Wizard of Oz: Beyond the Yellow Brick Road, Chaos Rings II, or Digimon Story: Cyber Sleuth. The publisher, SEGA, is known for introducing numerous series (Football Manager, Sonic, Total War: Rome 2) as well as publishing all previous installments of Valkyria Chronicles series. Revolution was released for both major console platforms (PlayStation 4 and Xbox One), as well as PlayStation Vita.
Plot
Valkyria Revolution introduces a new setting and new players – Kingdom of Jutland, a small principality that attempts to stand against the powerful Ruzhien Empire, which had mysteriously grown in power ever since the discovery of a powerful mineral. We assume the role of Amleth, the leader of an elite Anti-Valkyria unit, who is supported by Ophelia Augusta Jutland, the heiress of Kingdom of Jutland.
The new setting and the story aren't connected to the previous installments of the series, as Valkyria Revolution takes place in an alternative universe.
Mechanics
Valkyria Revolution is an action RPG with elements of strategy. The developers have exchanged the turn-based combat system known from Valkyria Chronicles in favor of real time clashes taking place on a living battlefield. Nevertheless, the tactical elements are still important – before each battle, we need to assign our allies to different roles, including fire support or defense. Moreover, we can apply different modifications, e.g. one unit will engage the enemy using only their spells, while the other one will attempt to get the enemy commander.
However, combat is not all there is. Valkyria Revolution contains quite an advanced weapon upgrade system, as well as multiple side activities that are required if the player wants to keep good relations with our subordinates – which may pay off during combat when the player has problems dealing with the situation at hand
Technical Aspects
Valkyria Revolution was created using Gouache, an interesting technology that enabled the developers to create an effect of watercolor graphics.
Game mode: single player
Age restrictions Valkyria Revolution: Good for all ages.