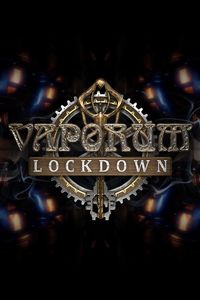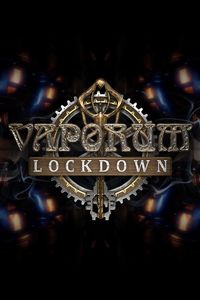 Vaporum: Lockdown
Prequel to a successful 2017 dungeon crawler. The action of the game takes place in a steampunk universe, which is full of various threats. The production offers a number of new opponents and tactical options.
RPG | FPP | steampunk | dungeon-crawler | indie games | classic RPG
Vaporum: Lockdown is a dungeon crawler RPG, inspired by the Dungeon Master, Eye of the Beholder and Legend of Grimrock series. The game is a prequel to 2017 Vaporum and its action takes place in the same, steampunk universe. The devs of the previous part, the independent studio Fatbot Games created and published the game.
Plot
The action of the game is set in a world in which advanced steam technology (such as steam-powered armors) is very important. The script presents the events that took place before the previous game - we get a chance to learn new things about the world and characters.
Mechanics
Vaporum: Lockdown is a dungeon crawler, which means that we observe the action from first-person perspective and control the party of heroes. Our task is to explore locations, fight monsters, acquire new items, and gradually discover the story. It is worth noting that we move "in steps" (pressing a key or a button moves us forward by a specific distance) and we can turn only by 90 degrees.
The game uses a real-time combat system, with the possibility of stopping the action to reflect on our next step (active pause). The game offers a wide range of opponents (with specific weak and strong points) and weapons, but the key role here is played by the development of exoskeletons used by our heroes, which can be equipped with new gadgets. It is worth noting that their use requires energy, so we cannot rely on them recklessly. We also have the option of acquiring new abilities and armor functions - we use for this purpose material called fumium, which we collect from the bodies of defeated enemies.
The game also features numerous logic puzzles, often requiring travels around the map. Among the challenges, there is no shortage of those that did not appear in the previous game.
Game modes
Vaporum: Lockdown can only be played solo. The mainstay of the game is a story-campaign.
Technical aspects
Vaporum: Lockdown features attractive three-dimensional visuals. The creators took care of a high level of details in the locations, as well as heroes and monsters we encounter. The atmosphere, which is often closer to horror titles, is also very impressive. At the same time, however, the game is distinguished by an unusual, steampunk style.
Game mode: single player
Expectations: / 10 based on 4 votes.
Age restrictions Vaporum: Lockdown: 12+
Vaporum: Lockdown System requirements
Minimum:
Intel Core 2 Duo 2.5 GHz
4 GB RAM
graphic card 512 MB GeForce GT 440 or better
6 GB HDD
Windows Vista(SP1)/7/8/10 64-bit
Recommended:
Intel Core i5 3.5 GHz
6 GB RAM
graphic card 2 GB GeForce GTX 960 or better
6 GB HDD
Windows Vista(SP1)/7/8/10 64-bit