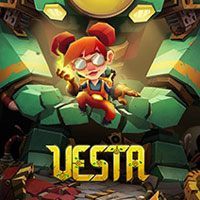 Vesta
Vesta is a logic action game set in a post-apocalyptic world. The title is created by the independent studio FinalBoss Games from Spain. You assume the roles of a girl named Vesta and her friend Droid, and go through a maze filled with traps and enemies.
Logic | science fiction | Post Apocalypse | adventure elements | arcade elements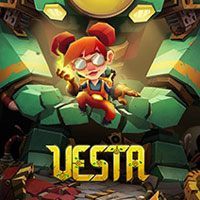 Vesta is a logic action game embedded in a technologically-advanced, post-apocalyptic world. The game was developed by independent FinalBoss Games from Spain, and published on PC, PS4 and etc. by Eastasiasoft.
Plot
The players take control of the titular heroine – a six-year-old girl living in the undergrounds of an abandoned complex once dwelled by humans and robots. With the help of her friend Droid, and thanks to useful tips given by small Bot, Vesta tries to get out of this dangerous place and learn about the fate of its former inhabitants.
Mechanics
Published on PC, PS4 and etc., Vesta is a logic action title featuring the isometric perspective. Gameplay emphasises travelling through a number of locations packed with many traps and obstacles. In order to avoid them, logic thinking is necessary. There are two playable characters: Vesta and Droid. Each of them has unique skills: Vesta is nimble and can manage energy – the most important resource of this world – while her friend is strong and tough. In order to solve the game's puzzles, the player needs to mix both characters' abilities. From time to time, there are powerful bosses standing in the way – beating them requires a special tactic and a good strategy.
The creators from FinalBoss Games introduced over 30 levels that include numerous secrets and fun facts to be discovered.
Technical aspects
Vesta features the 3D, attractive visuals with artistic polish. The story is presented via hand-drawn, animated comic images.
Similar games:
PEGI Rating
System requirements
PC / Windows
Minimum: Intel Core i3-2100 3.1 GHz, 4 GB RAM, graphic card 2 GB GeForce GTX 730 or better, 1 GB HDD, Windows 7/8/10