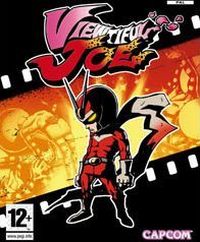 Viewtiful Joe
Viewtiful Joe is a three-dimensional, walking brawl, whose assumptions originate from old, automatic positions belonging to the same species.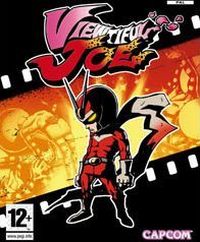 LET'S DO IT!
Lights! Camera! Action!Welcome to the world of ViewtifulJoe! Capcom's innovative superhero action game that mixes funky cartoon-style visuals with classic side-scrolling gameplay and introduces the world's quirkiest milliondollar action hero…Joe! More than just any ordinary dude, Joe must transform into the ultimate superhero. It'sup to you to activate the correct view mode like "slow" or "zoom in" in order to clobber your enemies with beautiful style! You can alsospeedupor slowdownyour visual effects for even more "viewtiful" moves. Viewtiful Joe redefinesaction games by mixinginnovative "viewpoint" fighting into an amazing stunt-filled action movie universe!
Game Features:
•IntroducingJoe…an average Joe caught up in the stunt-filled action movie universe!
•Re-defines Action Games! Innovative 2-D / 3-D hybrid action and stunning visual effects…they're "viewtiful!"
• Fight evil-doers as the super coolsuper heroViewtiful Joeand rescue you're girl, Silvia, from the clutches of evil!
• Totally UNIQUE combat system! Use VFX Power (Slow, Zoom In & Mach Speed) to obliterate your enemy!
• Vividly comic and funky cartoon-style visuals…a livingbreathing comic book meets Hong Kong action film!
PEGI Rating
System requirements
Nintendo GameCube
Uses: memory card
Sony PlayStation 2
Uses: memory card