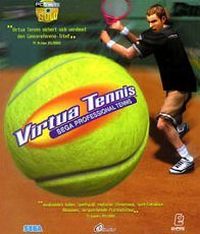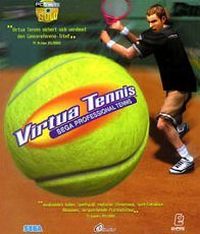 Virtua Tennis
Virtua Tennis is an arcade simulation of tennis, which is a conversion of the hit known from the Sega Dream Cast console. Players have the opportunity to test their skills on virtual courts, playing duels with the stars of this sport, such as Sampras, Moya or Henman.
Staying true to its Dreamcast roots, Virtua Tennis offers you the chance to challenge the finest tennis stars from around the world. Choose from a set of 16 professional tennis players, male and female, including both Serena and Venus Williams.
Take Center Court
Virtua Tennis nets a wide variety of play options, from Exhibition to Tournament Mode. You can even create your own budding tennis pro in the World Circuit Mode. Work your way up the ranks and make yourself the top-rated player in the world.
Any true tennis phenomenon should be able to play on any surface at any time. Virtua Tennis puts your flexibility to the test on clay, grass, asphalt, carpet and concrete courts. Each surface affects the speed of both the ball and the players.
The developers also bend the U.S. Professional Tennis Association rules a bit by adding fun minigames to build up your character's stat points. You won't see wacky games like Burger Chef or Disc Shooter during Wimbledon, but they do add a fun break from tournament play.
Virtua Tennis offers singles, doubles and mixed pairs play in each mode of competition. Players can take on a human or computer-controlled opponent.
Ace
Virtua Tennis supports any combination of human and computer-controlled players in doubles or mixed pairs play. Multiplayer action requires GBAs and Game Paks for every player and enough GBA Game Link cables to connect all systems.
Even gamers who don't particularly enjoy tennis or sports in general will still find Virtua Tennis difficult to put down. Gameplay is easy to pick up while rewarding those who put more time and effort into strategic play.
Game mode: single / multiplayer
User score: 6,2 / 10 based on 337 votes.
PEGI rating Virtua Tennis
Virtua Tennis System requirements
Recommended:
Pentium III 500MHz
128MB RAM
graphic card
Uses:
link-cable
additionally (GBA): link-cable