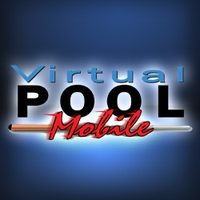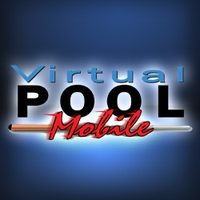 Virtual Pool Mobile
Virtual Pool Mobile is a billiards simulator. Production focuses on realism, offering a powerful physical motor, great freedom of play and competent opponents controlled by artificial intelligence.
Virtual Pool Mobile is a mobile pool simulator. It is one of the most popular and highest-rated series focused on this sport and was developed by Celeris studio, the same developer that worked on the PC versions of the series.
Mechanics
The authors aimed to recreate pool games as faithfully as possible, therefore Virtual Pool Mobile puts a lot of emphasis on realism. You won't find here any special moves or magic skills. Instead, the production is a typical simulator. The gameplay is governed by a great physics engine that controls the behavior of the balls on the table and even minor modifications to the angle and force of impact can greatly change the final result of the game.
Virtual Pool Mobile is equipped with an intuitive touch interface, allowing for easy manipulation of the camera, targeting the stick and playing the game itself. The latter is related to the way your fingers move - the faster they are, the stronger the impact on the ball.
Game modes
Virtual Pool Mobile offers all the most popular varieties of pool - 6, 8, 9, 10, Straight Pool and Rotation. We can also play on two types of tables - those used during the 4x9 championships and 3.5x7 club tables. The game allows you to compete in a single game against both artificial intelligence and other players in multiplayer mode.
In addition, Virtual Pool Mobile offers a comprehensive career mode where, while traveling through the clubs located in six different locations in the United States, we can face more than 120 opponents with different temperament and skills.
Game mode: single / multiplayer Multiplayer mode:
App size:
Age restrictions Virtual Pool Mobile: 12+