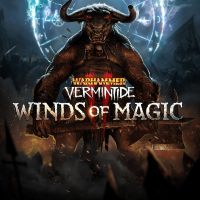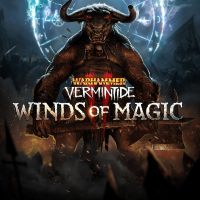 Warhammer: Vermintide 2 - Winds of Magic
A large expansion to Warhammer: Vermintide 2. In the DLC entitled Winds of Magic, developers from the Fatshark studio introduce not only another enemy faction (the Beastmen), but also a new game mode, namely the titular Winds of Magic.
This is Warhammer: Vermintide 2 expansion pack.
Winds of Magic is the title of a large expansion to Warhammer: Vermintide 2 - a multiplayer action game from 2018. The independent studio named Fatshark is resposible for the development of these productions.
Plot
A new hostile faction appears in Warhammer: Vermintide 2 - Winds of Magic: the Beastmen. They are trying to find a meteorite that fell in Reikland to turn it into their herdstone. It is, of course, up to the main characters to stop them.
Mechanics
In Warhammer: Vermintide 2 - Winds of Magic players will face the Beastmen, the most dangerous of which are the Bestigors - elite units that will charge at heroes and knock back anyone who stands in their way (including their own brothers and sisters). In addition, five new weapons have been added to our arsenal (one for each protagonist) and the limit on experience levels was raised. Veterans can also try out a new difficulty level.
Game modes
The biggest novelty, besides the new race, introduced in Warhammer: Vermintide 2 - Winds of Magic is an additional game mode, called the Winds of Magic. The game takes place here in slightly altered locations from the original, and in them we face a number of increasingly difficult challenges known as Weaves. You can boast of your achievements through the online ranking system.
In the Winds of Magic there are various tasks waiting to be performed on the consecutive maps (e.g., killing a specific number of opponents of a certain type or defending control points). When we manage to complete these challenges, we can cross a portal leading to a special arena, where the final stage takes place; after the fight is done, we can attempt to beat the mode once again.
In each such Weave there are different modifiers based on the titular Winds of Magic. One of them is named Jade Wind, and causes the heroes' health to regenerate automatically, but take damage each time they carry out an attack.
Technical aspects
Winds of Magic is not a standalone expansion, meaning it requires the vanilla version of the game in order to run.
Last updated on 28 February 2019
Game mode: single / multiplayer Multiplayer mode: Internet Player counter: 1-5
PEGI rating Warhammer: Vermintide 2 - Winds of Magic
Warhammer: Vermintide 2 - Winds of Magic System requirements
Minimum:
Intel Core i5-2300 2.8 GHz / AMD FX-4350 4.2 GHz
6 GB RAM
graphic card 1 GB GeForce GTX 460 / Radeon HD 5870 or better
65 GB HDD
Windows 7/8/8.1/10 64-bit
Recommended:
Intel Core i7-3770 3.5 GHz / AMD FX-8350 4.0 GHz
8 GB RAM
graphic card 2 GB GeForce GTX 970 / Radeon R9 370 or better
65 GB HDD
Windows 10 64-bit