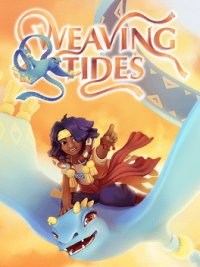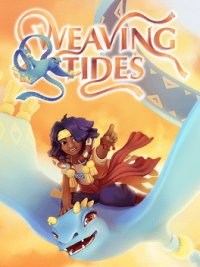 Weaving Tides
Independent game developed by Austrian studio Follow the Feathers. The game takes us to the world created from fabrics, inhabited by fairy-tale creatures. The main character is Tass, a boy who wants to find his lost parents.
Adventure | fantasy | Isometric view | indie games | action adventure
Weaving Tides is an indie game by Austrian studio Follow the Feathers. It is inspired by such games as Bastion and Tearaway. The game takes us to a magical world made of fabrics. We play the role of a child wandering through this land in search of his parents.
Plot
The main hero of the game is Tass, a child living in a fantastic land inhabited by fairy-tale creatures. He is, as it seems, the only human living there. His guardian and adoptive father is a Weaver named Kilim. Weavers are dragon-like creatures with tails made of ribbons, who have the ability to stitch and repair the world around them. Together, Tass and Kilim embark on a journey to find the boy's parents, discovering the secrets hidden in the woven world along the way.
Mechanics
Weaving Tides is a mix of arcade and puzzle game. We observe the action from isometric view. Our task is to traverse various levels, solve puzzles and defeat encountered enemies. Controlled by us duo of heroes uses ribbons, which can be weaved into the woven earth. With their help we can patch holes in the floor, open doors or bind enemies. We will also come across bosses, defeating which requires using an accurate strategy.
During the adventure Tassa is joined by several Weavers, each with different skills. We can only use one at a time. The default Weaver, Kilim, can leap across the ground, interweaving it with a ribbon trailing behind him. Twill has the ability to shoot ribbons in front of him. Luce, meanwhile, has access to a powerful charge that stitches together anything he flies over. Between levels, Tass encounters a variety of NPCs and can purchase upgrades for the Weavers he rides. The game also includes side quests and optional challenges to earn useful rewards.
Game modes
Weaving Tides is a single player game. In addition to the campaign, we also have access to a playground mode that allows us to experiment freely with fabrics. This mode gives the player access to a wide variety of ribbons and encourages them to create their own braided works of art.
Technical aspects
Graphics of the game stand at a high level. The stages are colourful, stylised and pleasing to the eye. During conversations we have the opportunity to observe beautiful, hand-painted character portraits. The game runs on the Unity engine.
Game mode: single player
Age restrictions Weaving Tides: Good for all ages.
Weaving Tides System requirements
Minimum:
Dual Core 2.8 GHz
4 GB RAM
graphic card 2 GB GeForce GTX 760 / Radeon HD 7950 or better
3 GB HDD
Windows 7 64-bit
Recommended:
Dual Core 2.8 GHz
8 GB RAM
graphic card 6 GB GeForce GTX 1060 / 8 GB Radeon RX 580 or better
3 GB HDD
Windows 10 64-bit