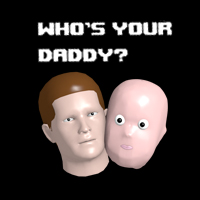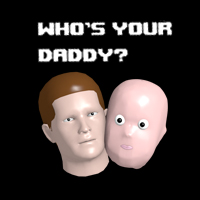 Who's Your Daddy
A simulation game developed by independent developer Joe Williams backed by Kickstarter users. The game depicts the hardships of taking care of a baby.
Who's Your Daddy for PC is an independent game by the rather unrecognized developer – Joe Williams, author of such mobile games like TriCaster and Colour Pop!. Who's Your Daddy was financed on Kickstarter where the developer asked for $1500and in the end received almost $2500.
Story
During the game player becomes a child or a parent. If the player is the child, then he is tasked with causing trouble. If the player acts as the parent, then he must watch for his baby. Joe Williams intended to use the game to show how hard it can be to take care of a small human.
Gameplay
Who's Your Daddy for PC is meant to be played in multiplayer mode. One of the players become the father and he must keep attention to his child that is constantly getting into trouble. Special locks must be placed on furniture, the baby must be taken out from a cooker, his temperature must be checked when it gets sick etc. The second player controls the baby and is trying to hurt himself, for example by drinking and eating inappropriate things or putting the cutlery into the electrical outlets. The child is also able to hide in various corners of the house and steal important items, such as medicines, from the father. The gameplay is also varied with side missions. For example, by cleaning toys as father one can obtain power-ups such as invisibility that make completing the main objective easier.
Technical aspects
Who's Your Daddy for PC is a three-dimensional game with simple graphics. There are no advanced realistic animations, high quality textures nor detailed surroundings in the game.
Game mode: multiplayer Multiplayer mode: Internet Player counter: 2-8
Age restrictions Who's Your Daddy: 16+
Who's Your Daddy System requirements
Minimum:
Intel Core 2 Duo 2.0 GHz
4 GB RAM
graphic card 1 GB GeForce GTX 450 / Radeon HD 5850 or better
1 GB HDD
Windows XP 64-bit