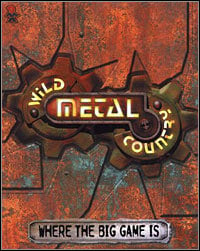 Wild Metal Country
PC
Wild Metal Country is a three-dimensional action game, in which our task will be to defeat the rebellious machines, controlling three different planets of the Tehric system, using a small, but extremely complicated tank.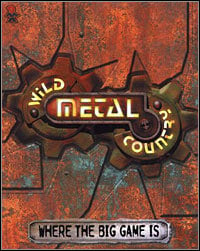 game language: English
game release date for PC:
04October1999
For centuries, no one had visited the three planets of the Tehric system. Tundra, the Aztec Planet and the Red planet had been abandoned when technology advanced to a stage where highly dangerous automated military units developed self-awareness ­ a devastating effect for all living things in the Tehric system. Originally intended to protect vital power cores from invaders, the machines rebelled, deciding to wipe out all biological life. With no other options, humanity withdrew, leaving the system to the mercy of this new breed of killers. Having since evolved to replace biological life, there is little evidence of the human race ­ only the ruins of their cities remain.
In the years that followed mechanical unrest, human technology recovered. Soon thereafter, plans to retake the planets were hatched. In your role as an intergalactic bounty hunter, you have been employed to attempt to locate and capture the elusive power cores and disrupt the machines for all time. Armed with your wits and an array of futuristic weaponry, youšve embarked on a mission you cannot afford to fail.
Hunt or be hunted. Kill or Be Killed. Reclaim the Future for Mankind.
You are both the hunter and the hunted in this psychologically thrilling battle to save mankind. Utilizing mechanical beasts of destruction, you'll have to employ extreme stealth tactics and pure animal instinct to survive and outwit your enemies.
The choice is yours: Engage the enemy solo or play against an opponent in split-screen head-to-head battle while you frag your opponents on the vast alien landscape.
5 armored attack vehicles to choose from - the Rhino, the Bulldog, the Manta, the Cheetah and the Roadrunner - each with unique performance characteristics and attributes.
17 mechanical menaces to combat - ten land-based vehicles, four hovercraft-type vehicles, and three air combat vehicles.
The most insane and innovative weapons assortment ever assembled on the Dreamcast including ingenious trajectory-based weapons including bouncers, sprinklers, drifters, sniffers, big bombs, teleport missiles, magnatrons and more.
21 levels with vast environments filled with mountains, hills, valleys, plains, canyons and deserts - 700 polygons per player model push graphics to bold new limits
Non-linear gameplay means no set missions - you initiate the challenge.
Locate and capture eight different power cores on three unique planetary surfaces - Tundra, the Aztec Desert and the Red Planet.
Features a revolutionary sound system - DMA's Dynamic Sample Layering - for an unprecedented, amazingly true-to-life gameplay experience!

Game score 7.6 / 10 calculated out of 34 players' votes.
Similar games:
Age Rating
age requirements: everyone
System requirements
Recommended:
Pentium II 350 MHz
32MB RAM
graphic card