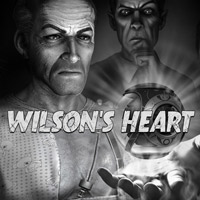 Wilson's Heart
PC
A psychological VR thriller developed by Twisted Pixel Games. The players are taken to 1940s, assuming control of a World War I veteran who suddenly wakes up in an abandoned part of the somber facility in which he has been placed while awaiting a heart surgery.
Adventure | horror | Oculus Rift | exploration games | virtual reality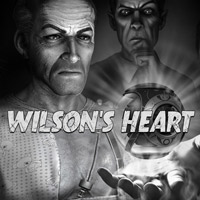 game release date for PC:
25April2017
Wilson's Heart is a VR adventure game/horror developed by Twisted Pixel Games. The player assumes control over Robert Wilson, a hospital patient whose heart has been replaced with a strange device. Our mission is to learn more about this bizarre object, as well as discover the real purpose of the strange facility. Interestingly enough, the game is a PC exclusive and requires Oculus Rift virtual reality headset.
Plot
The action takes place in the 1940s. We assume the role of Robert Wilson, a World War I veteran and currently a hospital patient awaiting a heart surgery. One day, the man wakes up strapped to his bed in an abandoned wing of the hospital. Unexpectedly, it turns out that his heart has replaced with an artificial unit.
Wilson encounters other characters, including Kurt, a disturbed mental patient, Lucy, a female patient of the hospital, Bela Blascó, a hospital employee, and Elsa – a researcher that attempts to discover the reasons behind an unexpected outburst of insanity that took place in the hospital. The player attempts to solve the encountered riddles and escape the facility, which is inhabited by monsters that are influenced by nightmares and horror movies from the early 20th century.
Mechanics
Our quest sees us explore the surrounding world from the first person perspective. The player gathers items, solves encountered riddles, and fights against different opponents. We can stave off attackers by using different items or by using magic spells, which are casted by utilizing Wilson's new heart – a device that is useful when fighting against opponents, as well as when solving riddles. Thanks to different types of enemies and their different behavior, each encounter is unique, as well as captivating. The story is linear and does not offer any major crossroads or choice of dialogue options; nevertheless we are encouraged to engage in conversations, as it is one of the main plot devices. The world is also filled with numerous collectibles such as comic books or recorded tapes.
Technical Aspects
The voiceovers had been performed by many recognizable actors, including Peter Weller (RoboCop, Star Trek Into Darkness), Rosario Dawson (Sin City, Top Five), or Alfred Molina (Spider-Man 2, Raiders of the Lost Ark). The game is also characteristic for its extended soundtrack, composed by Christopher Young (Hellraiser, Drag Me To Hell, Spider-Man 3).
Age Rating
age requirements: 16+
System requirements
PC / Windows
Minimum: Intel i5-4590 3,3 GHz, 8 GB RAM, graphic card Nvidia GeForce GTX 970 or better, 20.76 GB HDD, Windows 10 64-bit