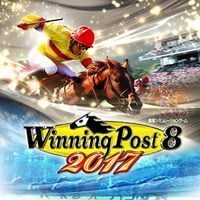 Winning Post 8 2017
A new installment in the series of thoroughbred horse racing games. The series, initiated in 1993 by Koei Tecmo has us assume the role of an owner of a horse farm, with a mission to lead his pupils to success and renown.
Sports | Economic | about horses | simulation elements | horse riding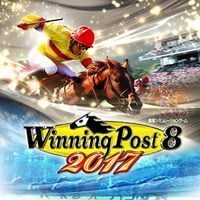 Game mode: single / multiplayer
Multiplayer mode: Internet
Winning Post 8 2017 for PS4, PS3 and etc. is a new installment of a sports game series dedicated to thoroughbred horse racing. The series, developed by Tecmo Koei, was initiated in 1993 with Winning Post, released for SNES and SEGA CD consoles. Similarly to all other installments (aside from Winning Post EX), Winning Post 8 was released in Japan only.
Mechanics
The foundations of the gameplay do not deviate significantly from what grew accustomed to in the series – the player assumes the role of an owner of a horse farm whose job is to lead his quadrupedal pupils to renown and glory in the equestrian world. To achieve our goal, we need to hire experienced raisers, trainers, and jockeys, employing their help to take part in further tournaments taking place all over Japan and other parts of the world. Winning leads to various rewards that can be spent on the growth of our farm, including more skilled personnel and better living conditions for our animals.
Compared to Winning Post World 8, the game introduces over 300 famed horses (e.g. Dee Majesty, Coronacion) and their jockeys, as well as a hundred horses that made their way to the history of horse racing. Other than that, Winning Post 8 2017 contains new player avatars and new, previously unavailable tournaments, including The Osaka Cup or North American Pegasus World Cup. Nevertheless, the biggest addition to the gameplay itself is the introduction of so-called amulets – special items that offer various bonuses, such as more resistant horses, faster skill acquisition for jockeys or trainers, etc.
Game Modes
The game is mainly built around the extensive career mode. Interestingly enough, the authors introduced the ability to take part in online races. Nevertheless, this option is not developed enough to constitute a separate mode, and is available as a form of a break from playthroughs.
Technical Aspects
Compared to the previous entries in the series, Winning Post 8 2017 introduces more detailed 3D graphics adapted to each platform' hardware capabilities. The game makes a great impression with its racing coverage, available from a number of dynamic cameras.
Similar games:
Age Rating
age requirements: everyone