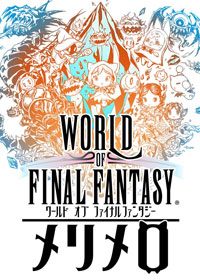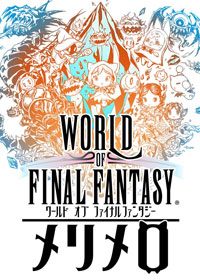 World of Final Fantasy: Meli Melo
A simple role-playing game and a spin-off of a PC/console title known as World of Final Fantasy. The players enter the world of Valgallan with the goal to face numerous enemies in a turn-based environment. Aside from single-player, the game offers cooperative multiplayer modes.
RPG | fantasy | play for free | co-op
World of Final Fantasy: Meli Melo for AND and iOS is a mobile spin-off of World of Final Fantasy created by an interior studio of Square Enix. Led by Shinji Hashimoto and Hiroki Chiba, the lead developers of the original World of Final Fantasy, the development team prepared a title meeting the needs and capabilities of the mobile market.
Plot
World of Final Fantasy: Meli Melo takes us to Valgallan, a fantasy realm inhabited by two distinct groups – the main inhabitants, known as Lilikins, and legendary creatures known as Mirages. The world is divided into five parts which power stems from five magical powers guarded by the so-called Guardian Beasts. Moreover, an item known as Holy Crystal serves as a guarantee of safety for all the inhabitants of the land.
A period of peace lasting over a thousand years abruptly ends when darkness swallows King Cecil right in front of his people. Player receives the task to save the world from the impending doom.
Mechanics
World of Final Fantasy: Meli Melo is mainly focused around turn-based battles against various opponents. The player can befriend and train the aforementioned Mirages as to use them in combat later on. We receive access to a special Garden Dome that serves as a place to raise the creatures and prepare them for combat by endowing them with special abilities. Mirages can be placed one upon another to create "towers" of two to six creatures (six small, four medium, or two large). These structures can be utilized as a basis of special attacks that are activated on the battlefield. From time to time, we are joined by the heroes of the previous installments of Final Fantasy that offer their support in combat.
Game Modes
World of Final Fantasy: Meli Melo offers both single-player and multiplayer cooperation modes.
Technical Aspects
Similarly to the World of Final Fantasy, World of Final Fantasy: Meli Melo for AND and iOS is characteristic for its colorful visuals which design was inspired by the first installments of the Final Fantasy series.
Last updated on 26 November 2017
Game mode: single / multiplayer
App size:
Age restrictions World of Final Fantasy: Meli Melo: 12+