MMOWin Phone Video Games
Video Games Encyclopedia by Gamepressure.com
Windows Phone is the name for a family of operating systems used by Microsoft in its own mobile devices since 2010. Mobile Windows is in many ways similar to its predecessor from PCs – which unquestionably rules on the computer market – but it's unable to come out of the shadow of its rivals: Android and iOS. The result of such situation is relatively small number of games being created for Windows Phone.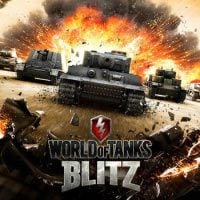 World of Tanks Blitz (WP)
Simulation 16 December 2015
An attempt to transfer the extremely popular World of Tanks from PCs and consoles to mobile devices. As in the case of the original, we are dealing with a free-to-play game, and the fun is based on historical tank clashes in different game modes.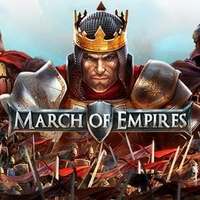 March of Empires (WP)
Strategy 13 August 2015
A mobile strategy game by Gameloft, in which we lead one of three factions and try to forge a powerful empire. In its general premise, the title doesn't significantly deviate from the standards of other common mobile MMO strategy productions. The player's tasks include continuous development of infrastructure, researching new technologies, raising a powerful army, and conquering other players' territory. In March of Empire, we can assume the role of a king, a tsar, or a sultan, and the choice has a quite big influence on our starting parameters and the further course of the game. Moreover, Gameloft's title is characterized by a slightly more developed plot and gameplay depth that is influenced by such factors as seasons or weather conditions. The tactical layer is also more extensive — in battles, we can apply various formations, each having its pros and cons. The game features rich social options and the possibility of forming alliances.

Airport City (WP)
Strategy 03 April 2014
An economic social game in which we play the role of manager of a small airport, and our goal is to make it a powerful international airport. While having fun, we invest not only in the expansion of the airport infrastructure, but also in the development of the neighbouring city. The main source of income will be further flights to various tourist destinations around the world.

Age of Empires: Castle Siege (WP)
Strategy 17 September 2014
Age of Empires: Castle Siege is a spin-off of the best-selling Age of Empires series. Castle Siege is a free-to-play game with optional microtransactions. The game was developed by Smoking Gun Interactive, creators of many mobile games and Kinect games for Xbox 360, under the watchful eye of Microsoft. Castle Siege is set in medieval times, and the players can choose one of the few historic factions to play as. The game's mechanics are rather different than those from the regular Age of Empires games. Age of Empires: Castle Siege has two primary gameplay aspects: the economic one, focusing on gathering resources, castle's extensions, and technological development; and the strategic one, which requires the players to attack other strongholds, controlled either by A.I. or other players. Multiplayer, which allows PC and mobile gamers to play together, is the core of the gameplay. However, Smoking Gun Interactive also created a single player mode, in which the players can play out a multiple mission campaign, and single scenarios inspired by famous historic battles.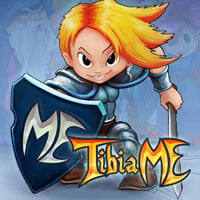 TibiaME (WP)
RPG 28 March 2013
The first MMORPG created for mobile devices. This production offers the opportunity to explore an extensive, two-dimensional world with players playing on many different platforms.

Rule the Kingdom (WP)
RPG 11 July 2013
Combining elements of economic strategy, which consists in expanding and managing your own kingdom with an RPG game, in which we develop our own character by performing various types of role-playing tasks. We play the role of a young, inexperienced warrior to take on the task of rebuilding a decayed kingdom.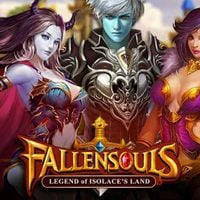 FallenSouls (WP)
RPG 24 December 2015
FallenSouls is a free-to-play mobile MMORPG. The game takes us to a fantasy world threatened by the army of darkness. Our task is to face the forces of evil and defeat the army's powerful leader. We begin with the character creation, choosing from three available races (human, orc, undead) and three classes (warrior, guardian, mage). Gameplay focuses on world exploration, character progression, and turn-based combat. In combat, we can use various special abilities that we will unlock as we play along with regular attack. We do not have to play alone. There is nothing to stop us from creating parties with other players and using summons when facing a more powerful enemy. We will also have to manage our stronghold. We can expand and upgrade it, and have to defend it from various enemies and other players.

My Country (WP)
Strategy 20 March 2013
Economic strategy, belonging to the popular species of city-builders. In the game we take control of the newly emerging city, and our task is to make it flourish and function efficiently in all aspects. By completing the next tasks assigned to us, we gain experience points, thanks to which it will be possible to advance to higher levels and unblock newer and newer buildings and improvements.

2020: My Country (WP)
Strategy 24 January 2014
Sequel a popular social economy game, which was also quite successful on mobile devices. In the game we play the role of the mayor of the futuristic city, and our task is to take care of its development and satisfaction of the inhabitants. To this end, we build more residential and public buildings and employ qualified staff to conclude contracts for various services and obtain appropriate profits from this.

Big Business (WP)
Strategy 25 June 2014
Social economic strategy, focusing in particular on the entrepreneurial aspect. As a beginner businessman, we take care of the development of our city by producing raw materials and goods. At the same time, we take care of the appropriate level of population and happiness of the inhabitants, building houses and utility buildings.

The Tribez (WP)
Strategy 30 October 2014
A browser version of the popular mobile game. We find ourselves in an archipelago cut off from the world, inhabited by a nice tribe, and our goal is to help the natives to develop economically and technologically. During the exploration we gradually learn about the history of this place, which has been forgotten by time, and we discover various mysterious finds.