Win Phone MMO Video Games
MMO games. This category includes classic MMORPGs (such as Ultima Online or EverQuest) which allow hundreds or even thousands of players to play in one universe simultaneously, and free-to-play titles, such as Hearthstone and League of Legends which are based on playing with other people and have global chat, social functions and characters' progression system (e.g. in form of a summoner in League of Legens). MMO games can belong to many other genres, like RPG, FPS, strategy or sports games. more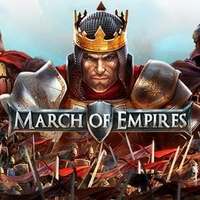 March of Empires (WP)
Strategy 13 August 2015
A mobile strategy game by Gameloft, in which we lead one of three factions and try to forge a powerful empire. In its general premise, the title doesn't significantly deviate from the standards of other common mobile MMO strategy productions. The player's tasks include continuous development of infrastructure, researching new technologies, raising a powerful army, and conquering other players' territory. In March of Empire, we can assume the role of a king, a tsar, or a sultan, and the choice has a quite big influence on our starting parameters and the further course of the game. Moreover, Gameloft's title is characterized by a slightly more developed plot and gameplay depth that is influenced by such factors as seasons or weather conditions. The tactical layer is also more extensive — in battles, we can apply various formations, each having its pros and cons. The game features rich social options and the possibility of forming alliances.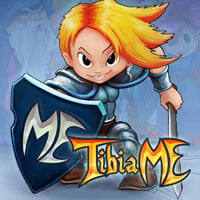 TibiaME (WP)
RPG 28 March 2013

2020: My Country (WP)
Strategy 24 January 2014

Rule the Kingdom (WP)
RPG 11 July 2013

Age of Empires: Castle Siege (WP)
Strategy 17 September 2014
Age of Empires: Castle Siege is a spin-off of the best-selling Age of Empires series. Castle Siege is a free-to-play game with optional microtransactions. The game was developed by Smoking Gun Interactive, creators of many mobile games and Kinect games for Xbox 360, under the watchful eye of Microsoft. Castle Siege is set in medieval times, and the players can choose one of the few historic factions to play as. The game's mechanics are rather different than those from the regular Age of Empires games. Age of Empires: Castle Siege has two primary gameplay aspects: the economic one, focusing on gathering resources, castle's extensions, and technological development; and the strategic one, which requires the players to attack other strongholds, controlled either by A.I. or other players. Multiplayer, which allows PC and mobile gamers to play together, is the core of the gameplay. However, Smoking Gun Interactive also created a single player mode, in which the players can play out a multiple mission campaign, and single scenarios inspired by famous historic battles.

The Tribez (WP)
Strategy 30 October 2014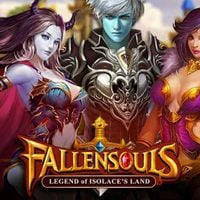 FallenSouls (WP)
RPG 24 December 2015
FallenSouls is a free-to-play mobile MMORPG. The game takes us to a fantasy world threatened by the army of darkness. Our task is to face the forces of evil and defeat the army's powerful leader. We begin with the character creation, choosing from three available races (human, orc, undead) and three classes (warrior, guardian, mage). Gameplay focuses on world exploration, character progression, and turn-based combat. In combat, we can use various special abilities that we will unlock as we play along with regular attack. We do not have to play alone. There is nothing to stop us from creating parties with other players and using summons when facing a more powerful enemy. We will also have to manage our stronghold. We can expand and upgrade it, and have to defend it from various enemies and other players.

Big Business (WP)
Strategy 25 June 2014

My Country (WP)
Strategy 20 March 2013

Airport City (WP)
Strategy 03 April 2014