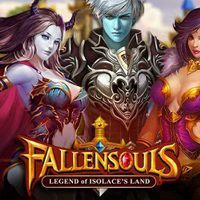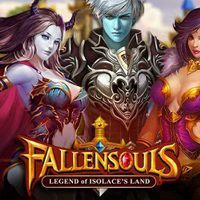 FallenSouls
FallenSouls is a free-to-play mobile MMORPG. The game takes us to a fantasy world threatened by the army of darkness. Our task is to face the forces of evil and defeat the army's powerful leader.
RPG | fantasy | play for free | MMORPG | 2D | MMO
FallenSouls is a freemium mobile MMORPG created by Teebik Games.
Story
In FallenSouls we find ourselves in a fantasy world, dominated by a powerful kingdom managed by three races. The rural life of its inhabitants, however, is disturbed by the emergence of the army of darkness, commanded by Leviathan. The task to be performed is to face the forces of evil and annihilate the eternal enemy.
Mechanics
FallenSouls does not differ significantly from the standard MMORPGformula. We start the game with the creation of a character, making a choice between three races (human, ork, and undead) and specializations - warrior, guardian or a mage. Individual classes were differentiated not only in terms of appearance, but also in terms of available skills, as well as in-game abilities and customizable items that they can use on the battlefield.
The gameplay focuses on exploring the world, progressing our character and combat. The battles take place in a turn-based system, and standard attacks are accompanied by a variety of special skills, unlocked during the game. In addition to the usual opponents, defeating whom is not big challenge, we face more powerful adversaries, who play the role ofbosses, led by the aforementioned Leviathan, known as the "World Boss". The player is not alone in the battle - there is a possibility of forming a party with other daredevils and recruiting monsters, which provide support in more difficult battles. An additional attraction is the strategic aspect. This is because we have a stronghold at our disposal, which we can expand and improve, as well as equip it with an army for defense.
Game modes
FallenSouls offers both cooperative (PvE) and the competition-focused (PvP) modes. Battles against other players can take place not only in special arenas, but also in the castles belonging to the rivals - winning such raids result in obtaining valuable prizes.
Technical aspects
FallenSouls, like old-school RPG, presents the action in isometric view. The game is characterized by relatively simple, two-dimensional visuals, accompanied by music composed for the purpose of the title.
Game mode: massive online multiplayer Multiplayer mode: Internet
App size:
Age restrictions FallenSouls: 12+
FallenSouls System requirements
Additional information:
Internet connection is required
Additional information:
Internet connection is required
Additional information:
Internet connection is required