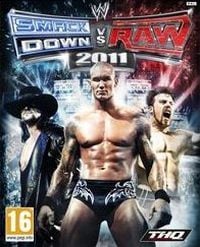 WWE SmackDown vs. Raw 2011
Another part of a popular series dealing with wrestling. It allows you to take on the role of one of the players known from the real arenas by participating in subsequent fights with other players.
Sports | wrestling | multiplayer | for 2 people | splitscreen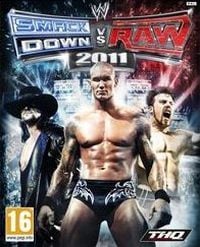 Game mode: single / multiplayer
Multiplayer mode: common screen, players: 1-4
THIS IS YOUR MOMENT
Having sold more than 50 million units worldwide, the renowned WWE simulation experience and annual centre piece in THQ's expanding WWE videogame portfolio returns to define the ultimate WWE moments and give players even greater creative and decision-making freedom throughout their storied journeys within WWE.
WWE SmackDown vs. Raw 2011 will empower players more than ever to define their gameplay experiences in a dynamic and ever-changing WWE.
Gameplay scenarios will change based on player decisions, allowing for more spontaneous WWE action in and out of the ring.
Players will also enjoy a greater level of interactivity and have increased control of their destinies in the game's popular Road to WrestleMania story-driven mode.
A hallmark of the franchise, WWE SmackDown vs Raw 2011 will deliver its largest offering to date of best-in-class creation and customization features.
New Dynamic Physics System
The new dynamic physics system in WWE SmackDown vs. Raw 2011 will transform gameplay into a highly realistic experience that creates the most memorable moments ever witnessed in a WWE videogame. All of your matches and object interactions will look and feel unique, dynamic and unpredictable to capture the full essence and authenticity of WWE. In addition, the dynamic physics system will generate different match outcomes each time you play.
New WWE Universe Mode
WWE SmackDown vs. Raw 2011 is truly the first WWE videogame that will adapt to your actions. Through this brand new addition to the franchise, every time you play a match, gameplay scenario will change based on your decisions, allowing for new rivalries, alliances, championship matches, run-ins, rankings and more spontaneous WWE action both in and out of the ring.
Largest Roster in Franchise History
WWE SmackDown vs. Raw 2011 will boast one of largest rosters in franchise history, with more than 70 of today's prominent WWE Superstars and WWE Divas available to enhance your gameplay experience. Each in-game model will feature new muscle-flexing skin textures and movement technology, delivering the most authentic looking and moving WWE Superstars and WWE Divas you have ever seen in a WWE videogame.
Creation Upgrades
WWE SmackDown vs. Raw 2011 will provide more creation tools than ever for you to customize your Superstars, finishing moves, story designs and more. Tons of new position animations, including a new Create-a-Finisher attacks off the turnbuckle; 150 new Create-a-Superstar parts, including new tattoo art and pattern texture support; Paint Tool upgrades such as sign creations; point system upgrades and simplified searching and sharing of content through the robust WWE Community Creations portal.
Road to WrestleMania
Enjoy a greater level of interactivity and control as the Road to WrestleMania story-driven mode returns with major updates and new storylines. This year, you will have the ability to freely roam through locker room areas, select opponents, break into impromptu matches and fulfill destiny based on your choices. This is your moment!
Online Mayhem
Play an extensive variety of favorite match types online against countless opponents for the ultimate WWE experience! Further details to be revealed soon.
Similar games:
PEGI Rating