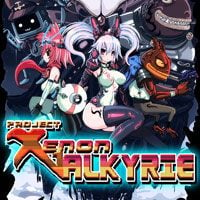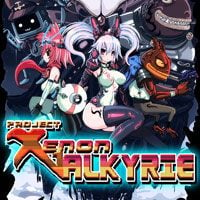 Xenon Valkyrie+
Platformer with RPG and roguelike elements, in which we travel through procedurally generated mazes that swarming with smaller or larger enemies. Also, you have to watch out for traps and other obstacles.
Action | platform | roguelike | RPG elements | 2D | indie games
Xenon Valkyrie+
Release Date
Xenon Valkyrie is a platform game with RPG and roguelike elements. The game made its debut on PCs (the computer version was developed by an independent Spanish studio - Diabolical Mind), and after less than a year it was released on consoles (titles as Xenon Valkyrie+, the work of the French COWCAT studio).
Plot
In Xenon Valkyrie, the storyline plays a supporting role. In the course of the game, players take on the role of one of the three heroes. They travel through the labyrinths under the surface of the moon, and finally stand face to face with a sinister witch.
Mechanics
In Xenon Valkyrie we observe the action from a 2D perspective. The main game mechanics and key objective is to travel through many mazes with dozens of traps and obstacles. It is complicated by the fact that death is permenanent here, and the various stages are generated procedurally - so each time you start an adventure, you have to face different challenges.
Therefore, you should also be on your guard during the fight with your opponents, which you eliminate with the use of various weapons acquired during the adventure. Among the enemies, powered ones lead the way, usually oversized bosses endowed with much greater resistance to damage and high attack strength than their smaller vanguards. Fortunately,players not only have an extensive arsenal that comes in handy, but also the ability to develop abilities (unique for each of the three protagonists) - in return for killing enemies, they receive experience points and advance to the next level, which allows them to increase their combat potential.
Technical aspects
Xenon Valkyrie refers to the eight- and sixteen-bit roots of the genre through both gameplay mechanics and the audiovisual layer. The graphics design was kept in a pixelart style, while the fun is accompanied by an oldschool soundtrack.
Game mode: single player
PEGI rating Xenon Valkyrie+