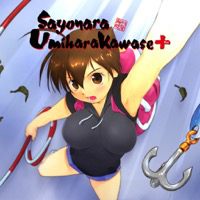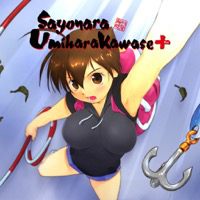 Yumi's Odd Odyssey
A remake of a colorful platformer from the SNES console, in which the heroine Yumi, trapped in a strange world, travels through a series of dangerous levels.
Yumi's Odd Odyssey
Release Date
Sayonara Umihara Kawase + on PSP, PC, etc. is a remake of a popular platform game known in Japan as Umihara Kawase. The game debuted in 1994 on the SNES console and saw two releases on PlayStation.
Mechanics
We play as the title girl named Yumi, who was imprisoned in a strange world full of holes, thorns and giant hostile fish. Of course, our heroine is not defenseless - we can use a "regular" fishing line that works like Indiana Jones's whip. Our task is to find a way out of each level. To do so, we run, jump, climb and attack left and right with a whip, exterminating the fish. We can also use our whip to catch elements of the environment and get on another, seemingly inaccessible platform.
Technical aspects
Sayonara Umihara Kawase + on PSP, PC, etc. uses quite an advanced physical engine, thanks to which our heroine, performing quite unusual moves, can complete a given level in many different ways.
Game mode: single player
Age restrictions Yumi's Odd Odyssey: Good for all ages.
Yumi's Odd Odyssey System requirements
Uses:
PlayStation Network