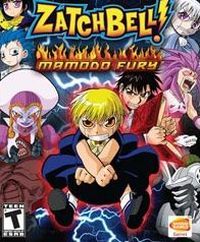 Zatch Bell!: Mamodo Fury
Zatch Bell: Mamodo Fury is a continuation of Zatch Bell!: Mamodo Battles. Like its predecessor, the game is based on the anime series Zatch Bell known from Cartoon Network! The game is a three-dimensional fight, filled with colors, jokes and powerful (as in anime) blows.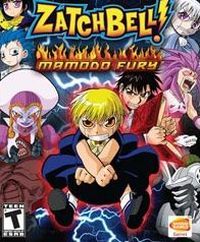 Game mode: single / multiplayer
Multiplayer mode: common screen, players: 1-4
Every 1000 years one hundred mamodo come to Earth to battle for the title of king of the mamodo world. Zatch Bell, and his human friend Kiyo have formed a special bond that enables Zatch Bell to unleash incredible powers. Together, they must fight other mamodo-human teams who want to claim the title of king of the mamodo world for themselves.
Join Zatch, Kiyo and your favorite characters from the hit TV series as they battle to become the mighty mamodo king!
This time, 1 – 4 players can choose from even more mamodo teams, more gameplay modes, and more special features!
Features:
* Play as your favorite team: 20 different playable teams to choose from. Control both mamodo and human characters!
* Lots of unlockables: Discover the many unlockable features Zatch and his friends have to offer.
* More gameplay modes: Choose from 3 game play modes including Story Mode, VS Mode and Arcade Mode.
* The TV show come to life: Play in environments faithful to the TV series. Featuring voice acting by the U.S. TV show cast!
* 4-player multiplayer action: Explore with and battle against 3 of your friends simultaneously!
Age Rating
age requirements: 12+
System requirements
Sony PlayStation 2
Uses: memory card 8 MB, Multitap
Nintendo GameCube
Uses: memory card