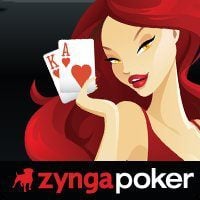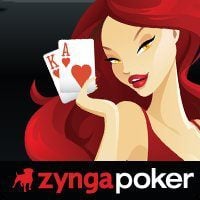 Zynga Poker - Texas Holdem
Zynga Poker - Texas Holdem is a virtual card game equivalent to the ordinary poker version of Texas Hold'em. The game is designed for multiplayer games in which participates from 5 to 9 people.
Puzzle | card games | Poker
Zynga Poker - Texas Holdem available on internet browsers and mobile devices is a game developed by Zynga, also known for creating Empires and Allies, Looney Tunes Dash!, and the popular series of economic strategies titled FarmVille. The game was designed for poker fans, more specifically the Texas Hold'em.
Mechanics
The production does not have any feature line or fancy gameplay modes. This is simply a virtual version of the famous card game. The game is designed for a multiplayer game (5 or 9 players). Initially, players get some virtual money, allowing them to start make a decent start at the table. Additionally, players receive some in-game currency even if they loose a game to still be able to play a next round. If, however, there are no more virtual funds, players can receive some using the microtransactions system. Before playing Zynga Poker - Texas Holdem on a web platform, AND, etc. players can determine whether they want to join the game with fast or slow hands and choose the number of players. The remaining aspects depends on players' skills and luck.
Another noteworthy element is the fact that players can participate in competitive matches and ranked games. During the game, one can communicate with other players by sending short notifications. The game also allows to transfer one's progress to other platforms - the players just log in to their social network account on Facebook.
Please let us know if you have any comments or suggestions regarding this description.
Game mode: multiplayer Multiplayer mode: Internet Player counter: 5-9
App size:
Age restrictions Zynga Poker - Texas Holdem: 12+
Zynga Poker - Texas Holdem System requirements
Additional information:
Internet connection is required
Additional information:
Internet connection is required
Additional information:
Internet connection is required