News
guides
06 June 2023, 17:57
60 FPS Cap in Amnesia the Bunker; How to Unlock 120 and More
If you want to play in 120 FPS and unlock 60 FPS cap in Amnesia the Bunker, you are in a good place. We will present a solution.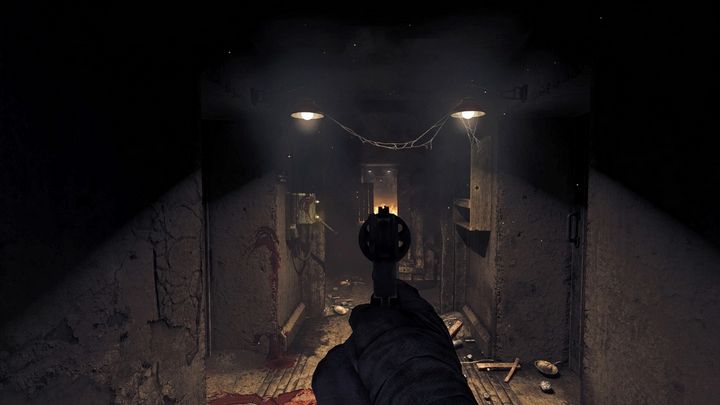 Amnesia the Bunker is a new horror game, which was released today. The title takes us on the front of WW1, but hostile soldiers are not the only danger on the front. There is also a mysterious creature, which can kill you as fast as a bullet. The game is sadly capped at 60 FPS. Many players do not appreciate this decision. Luckly, there is a solution. You can play in 120 FPS. Read our guide to learn more.
Warnings
Remember that the game was developed with 60 FPS in mind. It may cause some unexpected bugs to run Amnesia the Bunker in higher framerate. Some players report various problems, while others do not. We do not guarantee that using below method will not end with some game-breaking bug.
How to remove 60 FPS cap
Many players prefer to play Amnesia the Bunker in the higher framerate. This was quickly answered by a community member on the Steam forum. Heimdul prepared a guide, which may help you:
Open the Documents folder.
Select the My Games folder.
Pick Amnesia The Bunker.
Now enter Main.
You should see some files. Pick the one which is starts with your computer's name and ends with user_settings.
Open it using some text editor like Notepad.
Change lines: RefreshRate="60" and GameplayUpdateRate="60". In the place of 60 enter your refresh rate. You can find them using CTRL + F.
In the case of the LimitFPS="true" change it to false.
You will be now able to pick preferred framerate in the games' settings.
What is more, the author recommends setting your PC FPS limit to 120. The game may have problems with physics otherwise. Below We present how to do it:
Nvidia control panel - Open panel and Select Manage 3D Settings. Now search for Max frame rate and change it.
Radeon Overlay – open menu and pick Radeon FRTC and adjust the sliders.
Read also: