News
video games
20 September 2023, 10:18
'A Disaster Situation'; Phil Spencer on Xbox Game Catalog Hole of 2022
A very interesting internal email sent by Phil Spencer has leaked online. The Xbox CEO's message shows how difficult the company's situation was in the first quarter of last year.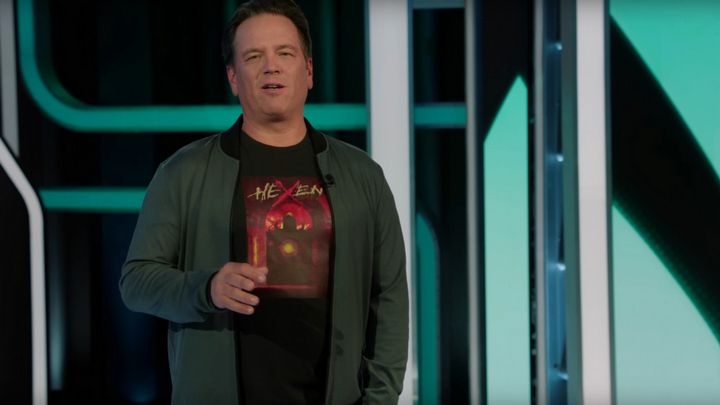 Source: Xbox; youtube.com
i
X/Twitter user Idle Sloth has shared an interesting archived email from early last year. It is part of a leak of a ton of information about Microsoft, Bethesda, the Xbox brand and Activision. In a message addressed to Xbox brand executives, Phil Spencer expresses his concern about the brand's 2022 publishing plan.
The tone of the email and the words used by the CEO of Microsoft Gaming clearly suggest what an uninspiring situation the company was in just a year and a half ago.
The specter of disaster
The message, dated May 7, 2022, begins by illustrating the problem. Spencer explains that due to the then-planned delay in the release of Starfield and the plight of the developers at GSC Game World, Xbox platform could be standing at the threshold of a nearly 16-month gap between new exclusive launches.
The plan to address the publishing hole was to become better at planning future launches that would protect the brand from an uneven dispersal of new high-profile titles. Major launches by studios not directly affiliated with Microsoft were also expected to help in difficult times.
In hindsight, one can tentatively assume that to some extent these plans have been realized. The Xbox platform in 2023 lived to see, among other things, the huge Starfield, the ingenious Hi-Fi Rush or even the failed Redfall. On the horizon, meanwhile, still looms the release of a new Forza Motorsport. Many of the above titles go directly to Game Pass, constantly expanding Microsoft's virtual subscription library.
What do you think of the current Xbox brand offerings? Share your opinion in the comments.