News
video games
13 November 2023, 06:09
Burning Lands Devs on Strike and Warn About a Possible Scam
Tactical shooter Burning Lands may turn out to be a big scam. Its developers have not been paid for several years, and have now organized a strike. In turn, players have begun withdrawing the money they invested in the project on Kickstarter.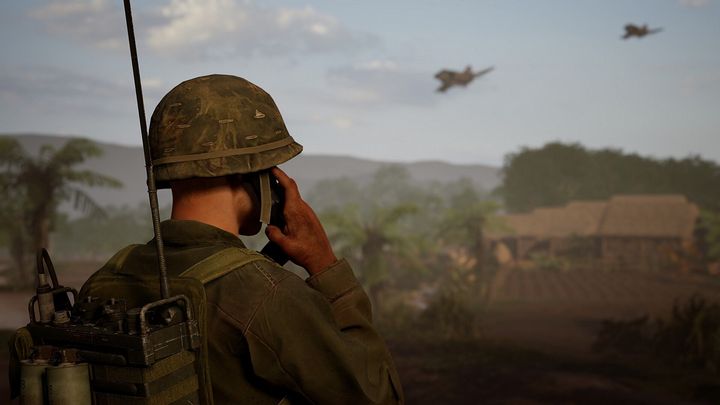 Source: Zero Hour Interactive.
i
Have you heard about Burninig Lands? It's a Vietnam-era tactical online shooter developed by Zero Hour Interactive studio. On paper it was supposed to offer large maps where teams of 60 players could face each other. They would be divided into specialized squads coordinated by a commander, and their members could use both land and water vehicles.
Are you wondering why I used "was supposed to" in the previous paragraph? Because there is a good chance that Burninig Lands will not be made, despite the fact that it already has a card on Steam, and fundraising for the game has begun on Kickstarter. If you're one of the more than 600 backers of this project, you'd probably do better to withdraw your money. There are many indications that we are dealing with one of the biggest scams in the history of the genre. What specifically?
19 of the 22 creators of Burning Lands have launched a strike, stating in a letter published on Discord that Zero Hour Interactive's management is not treating them fairly.
One of the reasons is that the developers have not been paid for their 3-year work on the game.
The company's CEO - using the handle ChanceBrahh - has started a fundraiser on Kickstarter, even though the team refused to continue working.
The goal of this fundraising - amounting to 78,000 Australian dollars - has almost been reached (as I write these words, $71,989 has been raised), although many backers withdrew when the developers made the aforementioned announcement (total returns exceeded 100,000 Australian dollars).
The CEO of Zero Hour Interactive has repeatedly urged online content creators to create free videos to advertise Burning Lands.
These creators include those running the channels MoiDawg and FriendlyNikolai on YouTube. Both of them have published videos in which they warn against Burninig Lands, detailing the situation approximated in this news item. You can find their materials below.
And if you have further doubts about Burning Lands, I will mention that during a recent AMA (Ask Me Anything) session held on Discord CEO of Zero Hour Interactive - who is also the server administrator - blocked developers from accessing it. In response, they held their own broadcast to bring the whole situation to the community. After everything, the evidence was removed and users - both players and developers - banned.
The comments on Kickstarter also leave no illusion. Although the authors of some of them urge people not to withdraw the invested money, gradually more and more posts are appearing from people who - disgusted by the incident - are abandoning their investments, thus saying "no" to Burning Lands and the practices accompanying the project.