News
guides
29 September 2023, 13:24
Crossplay and Cross Platform in My Hero Ultra Rumble
Is there crossplay in My Hero Ultra Rumble? Is the game cross platform? We will answer this questions.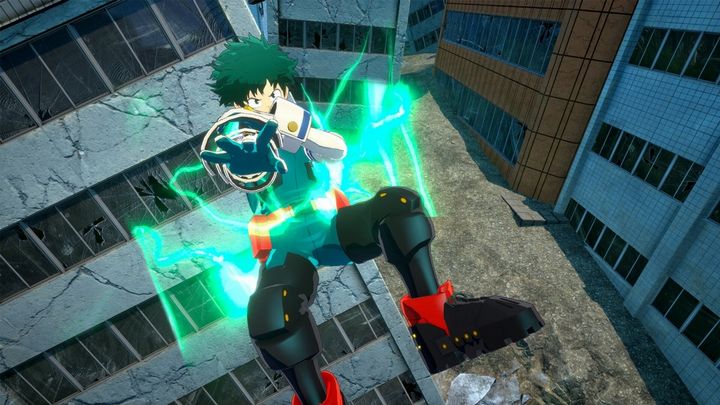 Source: My Hero Ultra Rumble, developer: Byking Inc.
i
My Hero Ultra Rumble is a new Battle Royal for 24 players from Byking Inc and Bandai Namco Entertainment. As the name suggests, the game is connected to My Hero Academia (Boku No Hero Academia), popular anime and manga. You can pick one of your favorite characters and survive through dynamic battles. The game was released on various platforms, and many players are wondering if they will be able to play it with friends. Is there Crossplay in My Hero Ultra Rumble? We will answer this question here.
Cross Platform in My Hero Ultra Rumble
Technically, the term cross platform means that an app is available on various devices. And this is true for My Hero Ultra Rumble, as it was released simultaneously on PC, Xbox and PlayStation. However, many players use it as a synonym of crossplay. It is understandable. Sadly, we don't have good news in this matter.
Crossplay in My Hero Ultra Rumble
Of course, in the case of multiplayer games, the saying the more the merrier is very much alive. The larger the playerbase, the more people to play with and against. Sadly, if you want to fight with friends on different platforms, we have bad news for you, as it is impossible right now. The game does not support crossplay features. However, it may change in the future. Don't loose hope, as My Hero Ultra Rumble has been just released. What is more, many players want this feature, so it is possible that developers will try to add it.