News
video games
11 May 2020, 12:20
Crucible - Amazon's Game Gets Release Date and Hardware Requirements
We have learned the hardware requirements and the launch date of Crucible, an online action game to be released by Amazon. A video material was also provided, showing the most important elements of the title.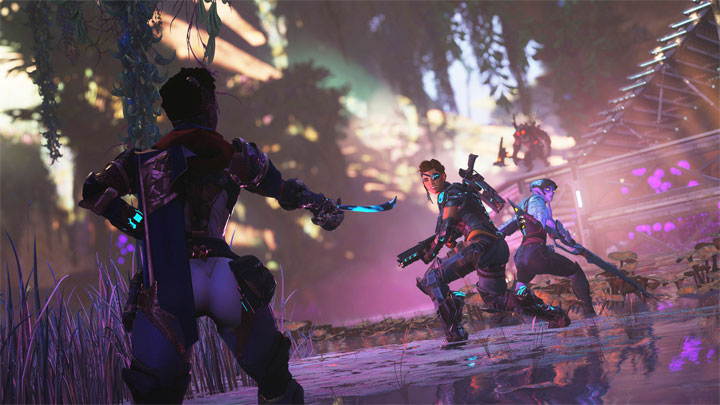 We'll play Crucible next week.
CRUCIBLE IN A NUTSHELL:
Developer: Relentless Studios
Publisher: Amazon
Platform: PC
Genre: action game
Business model: free-to-play
Release date: May 20, 2020.
In 2016, Amazon announced that its in-house development studios are working on three productions. One of them was the online action game Crucible. Since then, the project went off the radar. Its devs broke the silence only a few days ago, and the first videos were uploaded to the game's official YouTube channel, thanks to which we finally learned something solid about the title.
Crucible is coming exclusively to PCs, and the launch will take place on May 20, this year. The game will use the freemium model. The game will be distributed through Steam.
Thanks to the game's profile on Steam, we also learned about the hardware requirements of Crucible.
Minimum hardware requirements:
CPU: Intel i5-3570 or AMD FX-6300
RAM: 8 GB
GPU: Nvidia GeForce GTX 660 or AMD Radeon HD 6950
OS: Windows 7 64-bit
HDD space: 15 GB
Recommended hardware requirements:
CPU: Intel i5-6500 3.2 Ghz or AMD Ryzen 3 2200G
RAM: 8 GB
GPU: Nvidia GeForce GTX 1060 or AMD Radeon RX 570
OS: Windows 10 64-bit
HDD space: 15 GB
Crucible will be an online action game in which battles are to take place in teams. Each player will choose one of ten characters with unique abilities and weapons. During the game we will have to face not only other people, but also monsters controlled by artificial intelligence.
The game will start with three modes of play. In Heart of the Hives, two teams of four will compete to win hearts left by the monsters from the hive. In Alpha Hunters, player duos will fight until only one of them is left standing. In Harvester Command, on the other hand, two teams of eight each will try to get as many resources as possible, excavated by powerful machines.