News
video games
13 April 2023, 14:04
Cyberpunk 2077 Surprised With RT Overdrive Mode; Players Delighted
RT Overdrive mode has already beautified the PC version of Cyberpunk 2077. The technology that gives even the most powerful components a hard time has charmed players with its capabilities.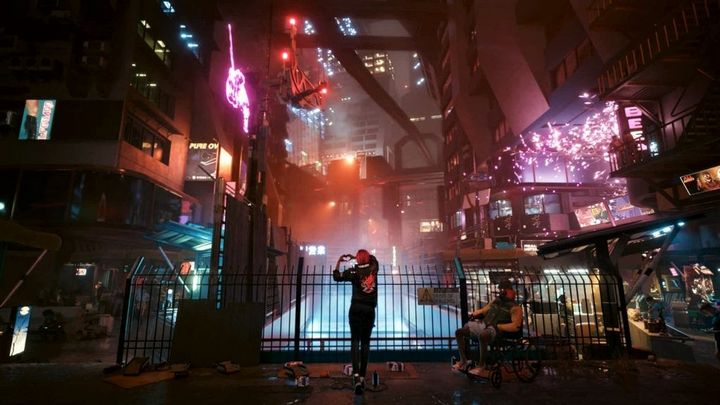 The day before yesterday, owners of the PC version of Cyberpunk 2077 began testing update 1.62. However, this is no ordinary patch - it introduced the long-awaited RT Overdrive mode to CD Projekt RED's game.
Unfortunately, the full capabilities of improved ray tracing can only be experienced by owners of the most powerful hardware (although there is no shortage of materials recorded on GeForce 30-series GPUs). The rest of the players are left to admire screenshots and videos. On the forums dedicated to the game, like mushrooms after rain, appear new videos showing RT Overdrive in action..
Nothing to scoff at
You can see the effect of the collaboration between CDPR and Nvidia, among others, in the following video, which was shared on Reddit. You have to admit that Night City bathed in rain and neon light has never looked so beautiful.
Interestingly, owners of slightly weaker PCs can also test (although not in full) RT Overdrive. By that we mean the photo mode, which is much less resource-intensive, and still offers a glimpse of improved ray tracing technology. Here are some sample screenshots:
Gamer envy and delight
Considering the materials made available and the feedback on the web, RT Overdrive mode has surpassed the wildest expectations of players. There is also no shortage of comments from people who - due to budget hardware - can not get to know Night City from this more beautiful side. Nevertheless, it should be remembered that enhanced ray tracing is, in a way, the technology of the future.
However, in order not to end up being just lip service, below we publish some sample comments from delighted and even jealous gamers.
"My GeForce 1080 and I are jealous of all those who can try the full RT Overdrive mode," wrote ametad13.
"If only the game could match this amazing graphics, we would have something crazy. Witnessing this makes tears apprea in my eyes," wrote AscendedViking7.
"It looks amazing. All you have to do is buy yourself some NASA-level hardware to test it," declared zeeke87.