News
Files and Mods
31 October 2023, 06:13
Cyberpunk 2077 Fans Revitalize Night City Staring With Dynamic Gangs
The first version of the NIGHT CITY ALIVE mod has been released. It makes gang members in Cyberpunk 2077 able to drive cars and react dynamically during encounters with other criminal groups.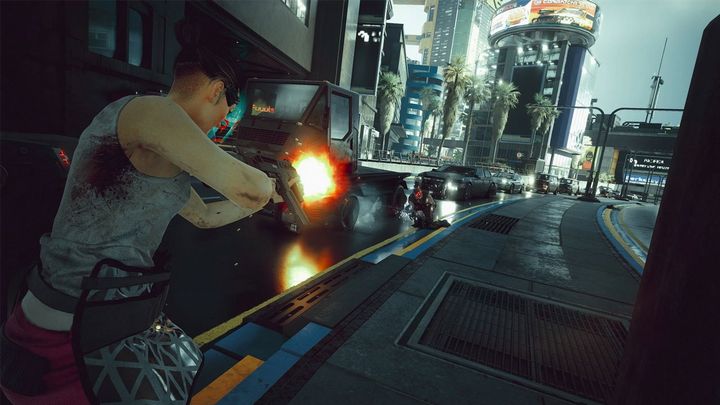 With the release of version 2.0 Cyberpunk 2077 has finally become the game it should have been from the beginning. This doesn't mean, however, that it doesn't have elements that need tweaking. However, CD Projekt RED no longer intends to make big changes, so the task of further developing the game fell on the shoulders of modders. One of them, known as Katane1991, decided to make the virtual Night City a more dynamic place.
The author's first project, a mod that improves the police system, called NCPD Prevention Police Enhancement, was described by us a few weeks ago. Now Katane1991 is back with a modification titled NIGHT CITY ALIVE, which aims to revitalize the eponymous city.
This effect was achieved in several ways:
With the mod, gang members no longer stay only in one place and are able to move around the city (for example, in cars). On top of that, different criminal groups have different relationships with each other, which affects their decisions.
The behavior of the police towards gangs has also changed - law enforcers will ignore some of them and pursue others.
In addition, civilians are more aggressive and react more strongly to crimes, both those committed by us and other characters.
Source: CD Projekt RED and Katane1991.
All this makes the game world a more dynamic place, and traversing it between missions is no longer a relaxing excursion and can surprise you with new situations.
It should be mentioned that the modification requires possession of the Phantom Liberty DLC. It is also worth mentioning that the mod works perfectly with the NCPD Prevention Police Enhancement - the creator recommends installing both projects for the best effect.