News
guides
22 August 2023, 11:43
Dark and Darker - When Voice Chat (VoIP) Will Be Back
Dark and Darker makes it way back to the players. After its comeback it is missing in-game Voice Chat feature. When will the VoIP be back? Let's find out.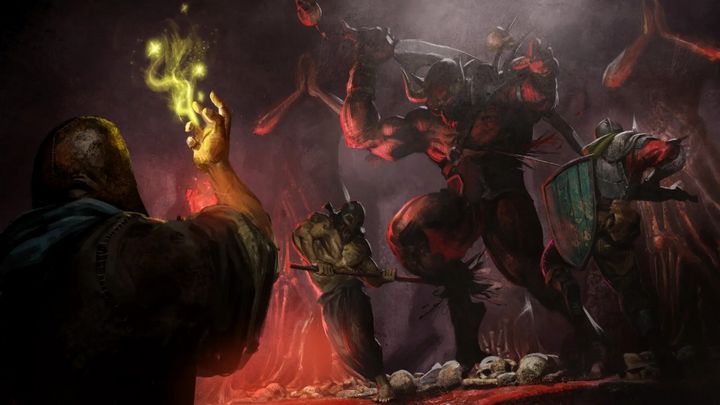 Source: Dark and Darker, Developer: Ironmance
i
There are times when game developers have to take their production down from official stores due to numerous reasons. Creators from Ironmance had to go Dark and Darker on Steam to solve some legal problems. The title completely disappeared from all the distribution sources until recently when it resurfaced again. It is slowly crawling back to the players, currently being able to obtain the game from limited sources. Its return to more renown stores like Steam drags on, and it seems like some previously available features haven't made complete comeback, namely Voice Chat. If you want to learn more about VoIP in this title, continue on.
When will Voice Chat come back to Dark and Darker
Playing a game like Dark and Darker, focused on interaction between members of a party, requires quick and efficient communication. Hence the voice chat in the game. It was available for some time, yet it is no longer there. With all the turbulence that the title experiences, seems like VoIP was one of its functionalities that fell victim to those.
The developers have informed on their official Discord server that they are working on bringing back voice communication as soon as possible. They have not given any specific date that we can expect this feature to be brought back, though they hope it will be added in the upcoming couple of weeks.
With all that said, it appears like it will take some time before we will be able to communicate with our friends directly in-game. That doesn't mean of course that all is lost. There is a lot of free, third-party software, like for example aforementioned Discord, that can substitute this feature. Even on the linked earlier game's official channel, there are many voice rooms created for fans.
The sole fact that the creators from Ironmance are working on bringing the game back to Steam and readding missing elements, sparks hope that the production will be further developed and that it will be eventually released for everyone to play on their favourite platforms.
If you would like to know more about Dark and Darker, check also: