News
video games
06 August 2023, 21:50
Next Games by Elden Ring Devs May be Less Atmospheric; Important Team Member Left
Composer Yuka Kitamura has left FromSoftware. Her excellent atmospheric compositions could be heard in such titles as Elden Ring, Bloodborne and Dark Souls 3.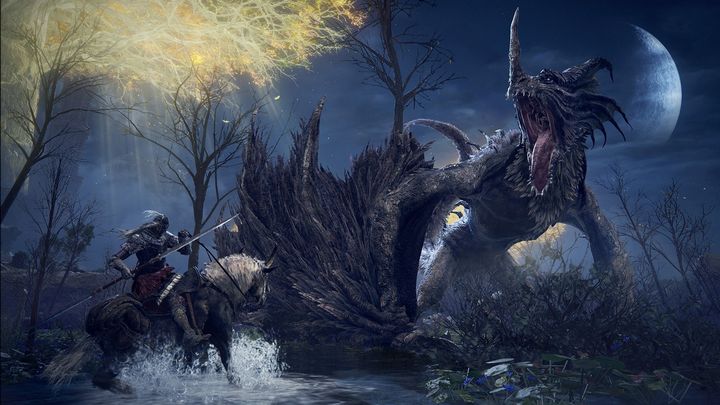 FromSoftware has said goodbye to one of its important employees. After 10 years of work, the company's ways parted with composer Yuka Kitamura. She announced her decision via Twitter.
The post reveals that from now on Kitamura will be working as a freelancer. She also announced that she still intends to create music for video games.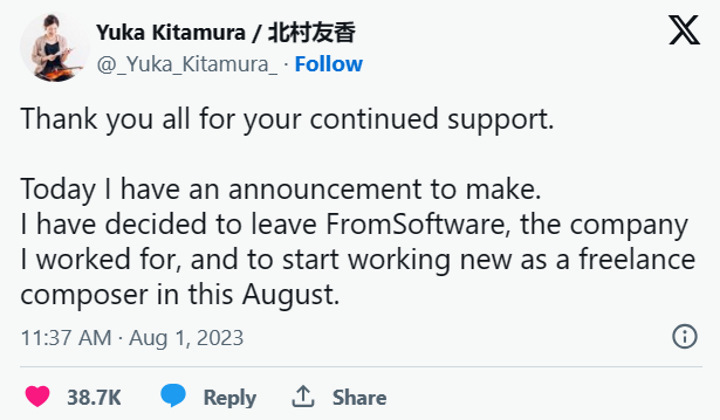 Source: Twitter | Yuka Kitamura
If you are wondering why this is significant news, I rush to explain. After all, Yuka Kitamura has worked on FromSoftware's most popular titles. Her excellent songs can be heard in such games as Elden Ring, Bloodborne, Dark Souls 3 and Dark Souls 2. If you want to familiarize yourself with the works of this composer, you can do so via Spotify, among others.
FromSoftware is currently working on two items: Armored Core 6 - which will debut on August 25 for PC, PS4, PS5, XOne and XSX/S - and Elden Ring: Shadow of the Erdtree. However, we do not know whether we will hear songs composed by Yuka Kitamura in these productions.