News
video games
28 June 2023, 15:33
Guild Wars 2's New DLC Will Take Players to the Skies
The popular MMO will soon get its fourth major expansion. The heroes of Tyria will go high above the clouds this time to face a new danger.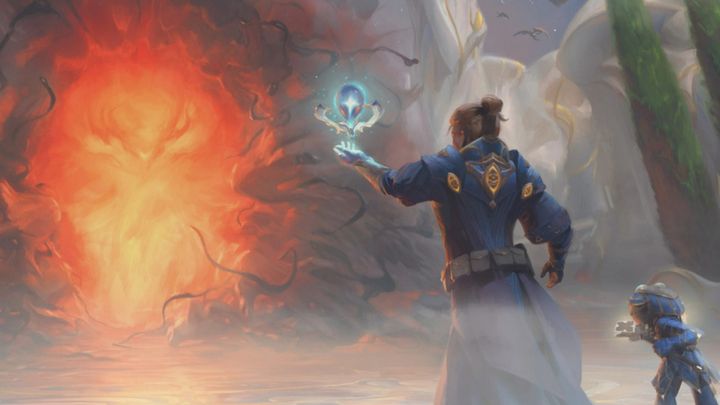 Guild Wars 2, the popular MMORPG released back in 2012, will soon receive its fourth major expansion. The DLC, titled Secrets of the Obscure will take players into the skies, high above Tyria.
A number of new features
The latest chapter in the history of Guild Wars 2 will focus on the Skywatch Archipelago suspended above the clouds and a tower levitating gloomily above the continent.
The main course of the DLC is to be a new PvE instance called Astral Ward. In this space, players will be tasked with finding and sealing gaps in the fabric of reality, from which waves of increasingly powerful enemies will emerge time and again.
Among other novelties introduced on the occasion of Secrets of the Obscure is also worth mentioning:
a new hub location - Wizard's Tower;
Heart of the Obscure - a special item, upgrading of which will give players access to new locations and special rewards;
expanded mechanics of flying mounts;
two new Strike Missions;
a reward system for completing timed tasks within Wizard's Vault;
Weaponmaster Training system, which opens access to elite weapon specialization.
Interestingly, the content of the latest expansion will be made available to players in parts, each characterized by its own story line.
Release and price
The first batch of new stuff from Secrets of the Obscure will reach the players already on August 22.
The basic version of the DLC has been priced at $24.99 on the developer's official website. Purchasing the DLC in pre-order will give you access to several bonuses:
Arcane Spellweaver's Hat;
Eagle Eye Weapon Set;
Demon Hunter Title.
Additional gifts are also available with the purchase of the Deluxe and Ultimate editions. These editions are priced at $49.99 and 74.99 respectively.